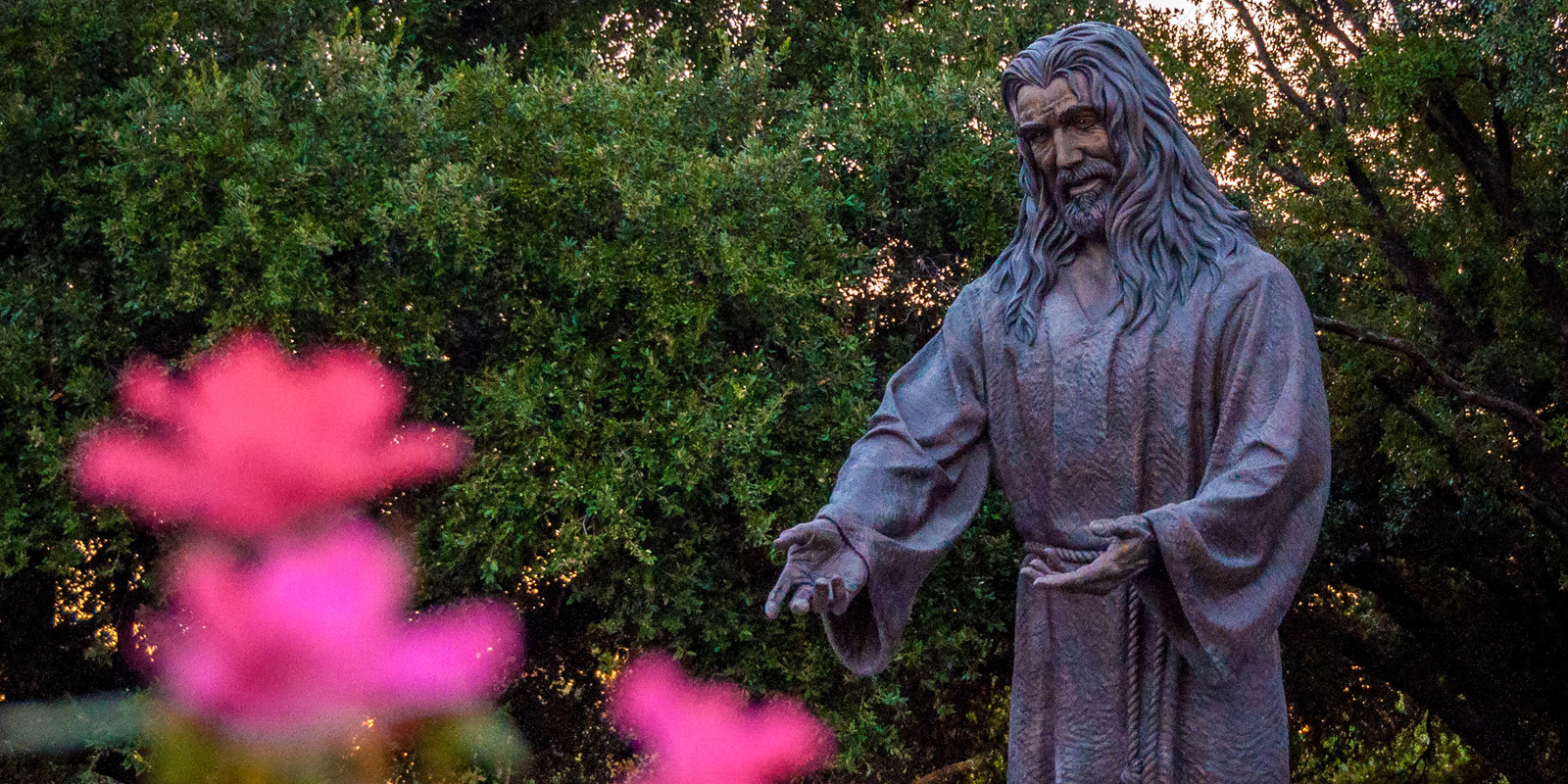 Let us hold unswervingly to the hope we profess, for he who promised is faithful. - Hebrews 10:23 NIV
Prayer Blanket Requests
Requested 10/17/2018 10:51 AM
Requester: Tammie Haug, 214-263-4278, thaug@fumcr.com, Member of FUMCR? Yes Relationship to Recipient: Family
Recipient: Tim Alexander Reason: frequent hospital visits for pneumonia, heart
Member of FUMCR? No Blanket location: Traditional Worship
Add to church-wide prayer list? Yes If no, add to confidential prayer list?
Special requests: Pattern
Requested 10/17/2018 10:31 AM
Requester: Tammie Haug, 214-263-4278, thaug@fumcr.com, Member of FUMCR? Yes Relationship to Recipient: Family
Recipient: Larry Day Reason: Pancreatic Cancer
Member of FUMCR? No Blanket location: Traditional Worship
Add to church-wide prayer list? Yes If no, add to confidential prayer list?
Special requests: plaid or man looking Pattern
Requested 10/16/2018 5:10 PM
Requester: Jen Vroonland, 2146329540, Jen_Treier@hotmail.com, Member of FUMCR? Yes Relationship to Recipient: Friend
Recipient: Lisa Veazey Reason: One of my employees (Lauren Robinson') mother (Lisa Veazey) is going through treatment for lung cancer. Please pray for strength and healing for Lisa, and her family.
Member of FUMCR? No Blanket location: Traditional Worship
Add to church-wide prayer list? No If no, add to confidential prayer list? No
Special requests: Her favorite color is red. No Preference
Requested 10/16/2018 2:22 PM
Requester: Lynnita Jessen, 9729960114, ljessen@fumcr.com, Member of FUMCR? Yes Relationship to Recipient: Friend
Recipient: Will Nelson Reason: 23 yr. old recently diagnosed with stomach cancer - in extreme pain. Waiting to be accepted by MD Anderson for treatment.
Member of FUMCR? No Blanket location: Traditional Worship
Add to church-wide prayer list? Yes If no, add to confidential prayer list?
Special requests: Graduated from SMU so red and royal blue if possible.
Requested 10/16/2018 11:42 AM
Requester: Jen Martin, 2142025519, martinfive@me.com, Member of FUMCR? Yes Relationship to Recipient: Family
Recipient: Jim Henegar (my dad) Reason: My dad is having back surgery on Thursday, October 18th.
Member of FUMCR? Yes Blanket location: Traditional Worship
Add to church-wide prayer list? Yes If no, add to confidential prayer list?
Special requests: He is a huge UT can....burnt orange & white
Requested 10/15/2018 1:39 PM
Requester: Mandy Dorman, 214-535-3382, mandy@dormanbell.com, Member of FUMCR? Yes Relationship to Recipient: Friend
Recipient: Haley and Paris Gousman Reason: Haley is an employee of mine and her sweet little two year old girl, Paris, is a liver transplant recipient. She went to Children's this morning and her liver numbers came back abnormal. Please pray she is okay and that the doctors will know how to help her.
Member of FUMCR? No Blanket location: Traditional Worship
Add to church-wide prayer list? Yes If no, add to confidential prayer list?
Special requests: Light Color, Pattern
Requested 10/15/2018 8:25 AM
Requester: Katie and Joel Barron, 214-717-7385, kdbarron4@gmail.com, Member of FUMCR? Yes Relationship to Recipient: Friend
Recipient: Caroline Newman Reason: 3-month old baby girl of Amanda and David Newman. Discovered last week she has tears in the flap between her wind pipe and esophagus, causing fluid to leak into her wind pipe at every feed. She is on a feeding tube and will have surgery to correct this. They are at Children's hospital in Plano.
Member of FUMCR? No Blanket location: Traditional Worship
Add to church-wide prayer list? Yes If no, add to confidential prayer list?
Special requests: Baby girl colors! Pink, light purple, light green
Can it be ready for the choir to tie nights on Wednesday night? Light Color, Pattern
Requested 10/12/2018 4:50 PM
Requester: J Huddleston, 972-235-7378, jhud29@tx.rr.com, Member of FUMCR? Yes Relationship to Recipient: Friend
Recipient: Gladys Wende Reason: heart problems
Member of FUMCR? Yes Blanket location: Traditional Worship
Add to church-wide prayer list? If no, add to confidential prayer list?
Special requests: purple
Requested 10/12/2018 8:10 AM
Requester: Linda Odom, 972.238.9406, lco523@tx.rr.com, Member of FUMCR? No Relationship to Recipient: Friend
Recipient: Claudia Atkinson Reason: Pulmonary difficulties (spot on lung)
Member of FUMCR? No Blanket location: Traditional Worship
Add to church-wide prayer list? Yes If no, add to confidential prayer list?
Special requests: whatever is in plaid Light Color, Pattern