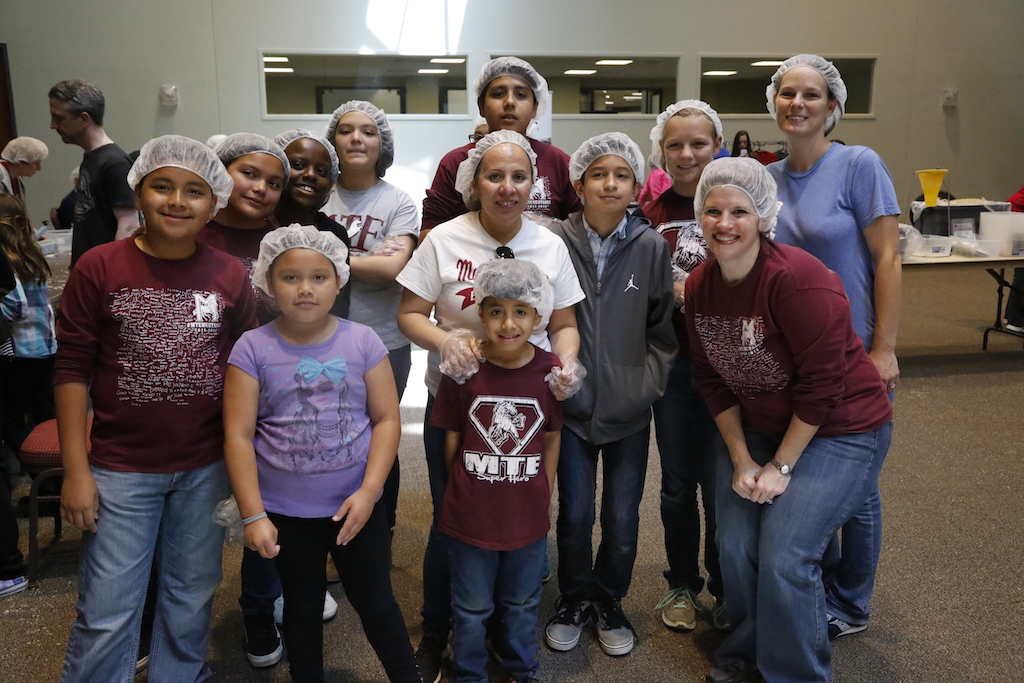 Category Blog

Views 8,524
---
Last Sunday nearly 500 volunteers worked throughout the day to assemble over 100,000 meal packages for hungry people around the world. Among the volunteers were students from the Beta Club at Mark Twain Elementary, their teacher, and parents. Incidentally, the Beta Club is the same group that thanked Access members a few years ago by transforming their school library into an Italian restaurant and serving dinner.
Access began a partnership with Mark Twain Elementary several years ago with the goal of supporting education and building community with our neighbors. Since then Mark Twain parents, students, teachers, and staff have partnered with Access members and other community partners to enhance reading through volunteers and an Accelerated Reader program, celebrate Mark Twain's 50th Anniversary with a neighborhood carnival, provide an afternoon soccer league, and more. That original partnership has now grown into a ministry called Children First and includes Greenwood Hills Elementary as well.
I'm so excited for our growing partnership ministry, and I'm very blessed by it. I'm blessed when I go to a neighborhood school to volunteer. I'm blessed when local school families come to FUMCR to volunteer. And I'm blessed by getting to know and serve with these neighbors that I might not otherwise have met.
If you'd like to learn more about the Children First ministry including volunteer needs, see www.fumcr.com/childrenfirst
Be sure to join us this Sunday at Access as we continue our Lighting the Fuse series of sermons on healthy conflict. We'll look at an Old Testament story about a family conflict that almost escalates to war. How they avert war illustrates a process for productive confrontation.
See you Sunday!
Rich


Rich Rindfuss
Access Pastor
First United Methodist Church Richardson