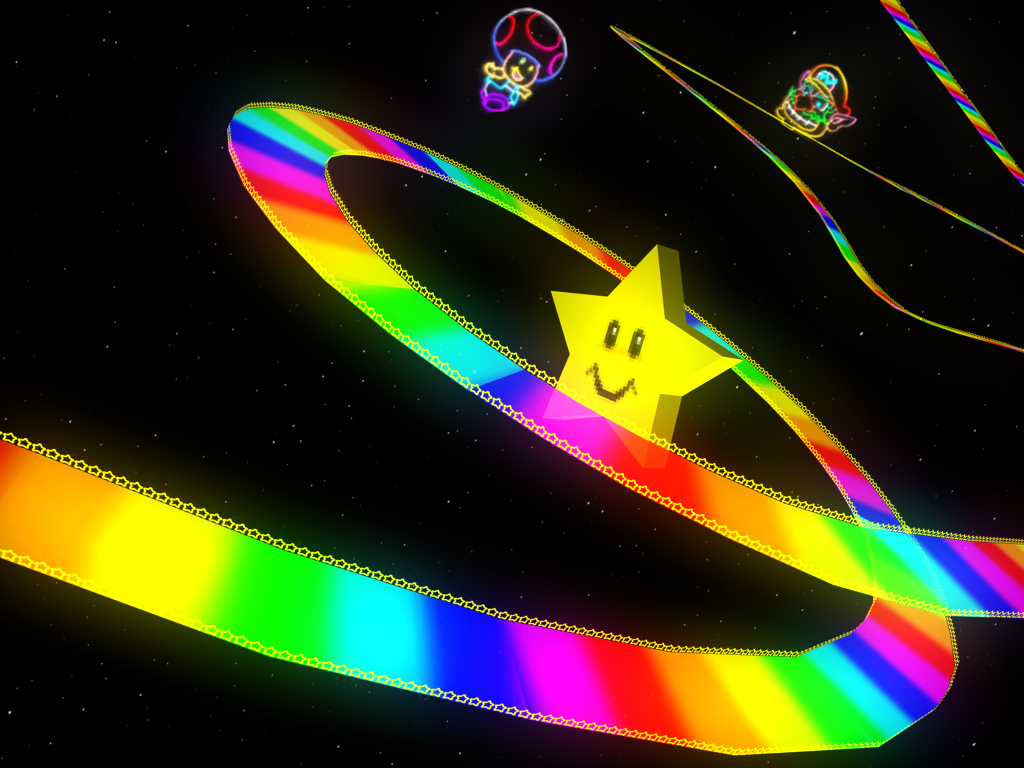 Category Blog

Views 10,378
---
In Mario Kart (unquestionably the world's best video game), one of the final rounds of whimsy takes place on a track called "Rainbow Road." The course is exactly as the name describes - colorful, bright and fun. You drive around a long and winding multicolored road that poses one small challenge: there are no rails to keep you from falling off the edge. So the word 'fun' may be a bit of stretch for those of us who find ourselves falling off the track over and over again. I may have mentioned this before, but I don't like to lose. I'll be honest… I find this whimsical rainbow track to be a dream crusher.
So what happens when things turn out to be a lot harder than we originally thought? What do we do when it seems like we just keep falling off the track?
When Dorothy sets out on her journey, she's given the simple task of following a yellow brick road. Sounds easy, right? Not by a long shot. The journey isn't nearly as clear-cut and smooth as the instructions suggest it should be. I want things to be simple, clear, and maybe even convenient. I don't want the hassle of running into a mindless scarecrow, or a rusted tin man, a cowardly cat - and especially not flying monkeys. I want the road to be easier than that.
My dad has a sign that hangs in his office that reads, "Faith makes things possible, not easy." In the moments when we feel like we're failing or falling apart, I wonder if we look for the quick fix and miss the possibilities that God offers to us. It's often in the middle of set backs or disruptions that there resides a possibility - the possibility to think more critically and find a new perspective. Or to be compassionate and empathetic. Or to face our struggles with resilience and strength.
Isn't this Mary's story? Mary, the mother of Jesus, faced a lot of obstacles that could have derailed her from the calling that God had on her life. Here's a little Christmas in July, from Luke's gospel: In the sixth month the angel Gabriel was sent by God to a town in Galilee called Nazareth, to a virgin engaged to a man whose name was Joseph, of the house of David. The virgin's name was Mary. And he came to her and said, "Greetings, favored one! The Lord is with you." But she was much perplexed by his words and pondered what sort of greeting this might be." As the angel told Mary that she would give birth to the son of God, she saw all the roadblocks, pitfalls, and difficulties that laid on the road ahead. Yet, in the midst of being perplexed, Mary pondered the possibilities and somehow saw the heart of God. The angel said to her "for nothing will be impossible with God." (Luke 1:37)
We face challenges, struggles and roads that seem endlessly hard at times. I don't have the answers, and I certainly don't have quick fixes to these difficulties. But I do know that I need God a lot more than I need answers and quick fixes. I need my focus, my attention and most importantly my heart to be on track with heart of God. My prayer for you, and for me, is that we sense God's presence and turn our attention to the possibilities on the road we are traveling - no matter how many times we fall off the track.
On Sunday we are continuing our series "The Games We Play" by talking about the games we play with God. And if you feel as strongly about the world's most fun Nintendo game as I do, come play it with us Sunday afternoon at 5pm in Worship and Arts Center!
See you Sunday!
- Julie