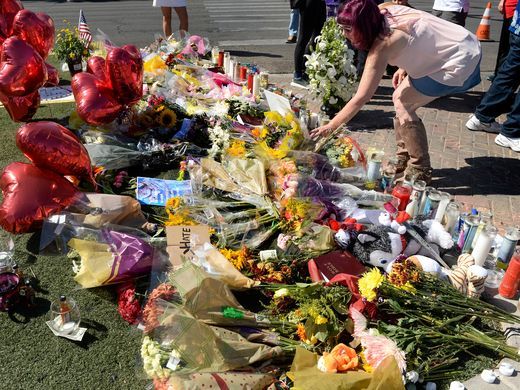 Category Blog

Views 8,192
---
This week as I have grappled with the horrific shooting on Sunday night, I have been at a loss for words. I continue breathing deeply, feeling the weight as well as the frustration of another shooting. While I have been at a loss for 'new' words I might share with you, I came across this song that was released this week called "Dear Hate" by Maren Morris. In the song, she says "Dear Hate, I saw you on the news today. Like a shock that takes my breath away. You fall like rain, cover us in drops of pain. I'm afraid that we just might drown." I was oddly comforted that someone was naming both my fear and frustration. And yet, just as the song does not stop there, neither does my faith.
I have clung to the Scripture this week from Revelation 21:
Then I saw a new heaven and a new earth; for the first heaven and the first earth had passed away, and the sea was no more. And I saw the holy city, the new Jerusalem, coming down out of heaven from God, prepared as a bride adorned for her husband. And I heard a loud voice from the throne saying,"See, the home of God is among mortals. He will dwell with them; they will be his peoples, and God himself will be with them; he will wipe every tear from their eyes. Death will be no more; mourning and crying and pain will be no more, for the first things have passed away." And the one who was seated on the throne said, "See, I am making all things new."
This scripture is a resounding proclamation that hate does not, and will not, have the last word. God makes a home in the midst of suffering and before anything else, chooses to be a God that wipes the tears from our eyes. If you have ever had a moment where someone who loves you dearly wipes tears from your eyes, you know just how deeply comforting and loving this image of God is. What a gift that God holds onto us while also challenging us to hold on to more than pain and hatred, and instead, cling to love.
I reheard the same sentiment from Revelation at the end of Morris' song:
Dear Love
Just when I think you've given up
You were there in the garden when I ran from your voice
I hear you every morning through the chaos and the noise
You still whisper down through history and echo through these halls
And tell me love's gonna conquer all
This last week in Access we talked about priority, and I posed the question: who are you, and what are you about? I revisited this question myself this week and decided first that living in fear or anger is not who I am and more importantly, not what I'm about. So even when I do not know how to make sense of the violence and the tragedy, or have the eloquent words, I will choose to still be a person who proclaims that God is so very present in the hardest and darkest places. That's not blissful optimism, it's resilience; and the good news I saw this last week in the stories of unsung heroes is that it is real.
Join us on Sunday when we dig deeper into this question of who we are by talking about our identity. If you're like me and need some words that bring you hope and challenge, here's a prayer by Mark Miller that has been one I have leaned on this week. My prayer for you and for me this is that we spend a little less time trying to make sense, and instead make room- for love and compassion, and for hearts that reflect the unwavering heart of God that holds on to us even in the darkest moments.
See you Sunday,
-Julie
O God, fill our hearts to reach out in welcome.
Make us to see your vision once more.
Let's dream of a world where our hands are your hands.
We offer ourselves; O God, make it so.
Make it so; make it so.
We pray for that day, make it so.
We dream of a world where love reigns among us;
Your will is done; help us make it so.