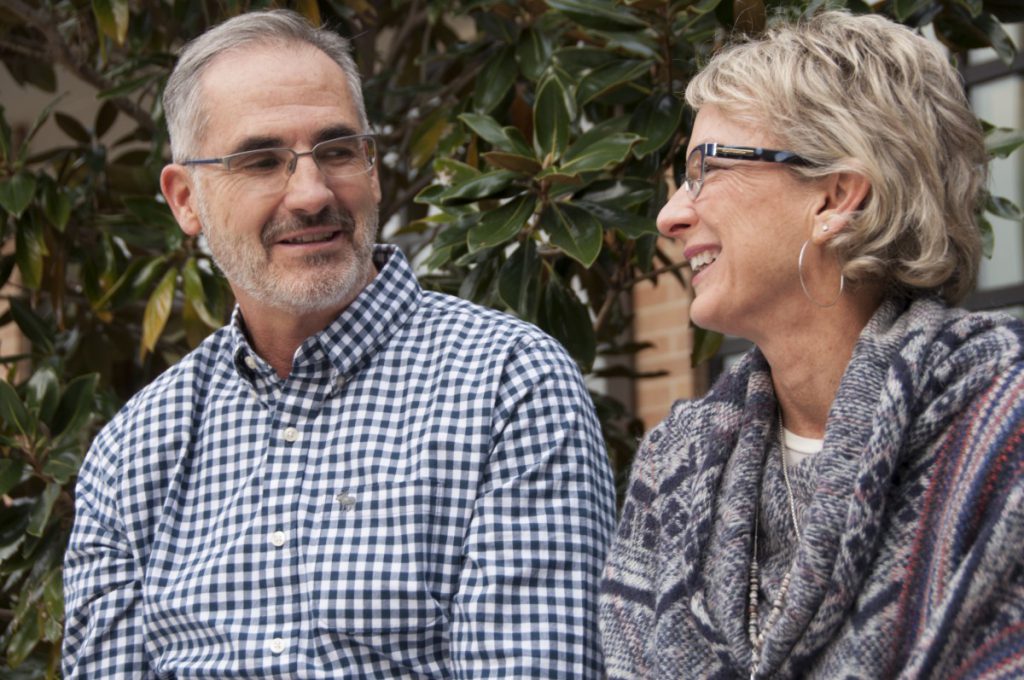 ---
Like many things in our 30+ years of marriage, it was my wife Vonnie, who lead me to the Access service. We had been members of First United Methodist Church Richardson (FUMCR) for many years and our son, Sam, grew up in the church. However, over the years with lots of changes occurring in our life, life's many challenges and blessings and changes within the church we had drifted away from regular worship attendance.
So, what drew us back? And how did we come to know and love the Access family? Well for one we had experienced some bumps and bruises that life often deals out and we needed to do some healing which we found thru God's grace. I had realized too that while I had been part of a church all of my life, I was kind of going thru the motions and taking it for granted – I was in kind of a faith rut.
With Access we found the less formal, warm and open style of worship not only refreshing but very conducive to connecting with others who like us desire to live a life enriched by God's love and share it with as many people as we can . And what we have come to know is a wonderful connection to the Access community. And I'm finding the more I attend, grow and share in my faith together with my Access friends the more blessings I receive in return. Being a part of Access is a relationship that I definitely benefit from in so many ways. I have come to realize that living a life in gratitude and taking on life's hardships not alone but with my faith to guide me and provide comfort, I feel I've grown to become a better person and proud to call myself a Christian. Thru Access I'm able to give more freely and sincerely to my family and friends and pray for God's blessings for all.
Randy & Vonnie Howard, FUMCR members and ACCESS attendees