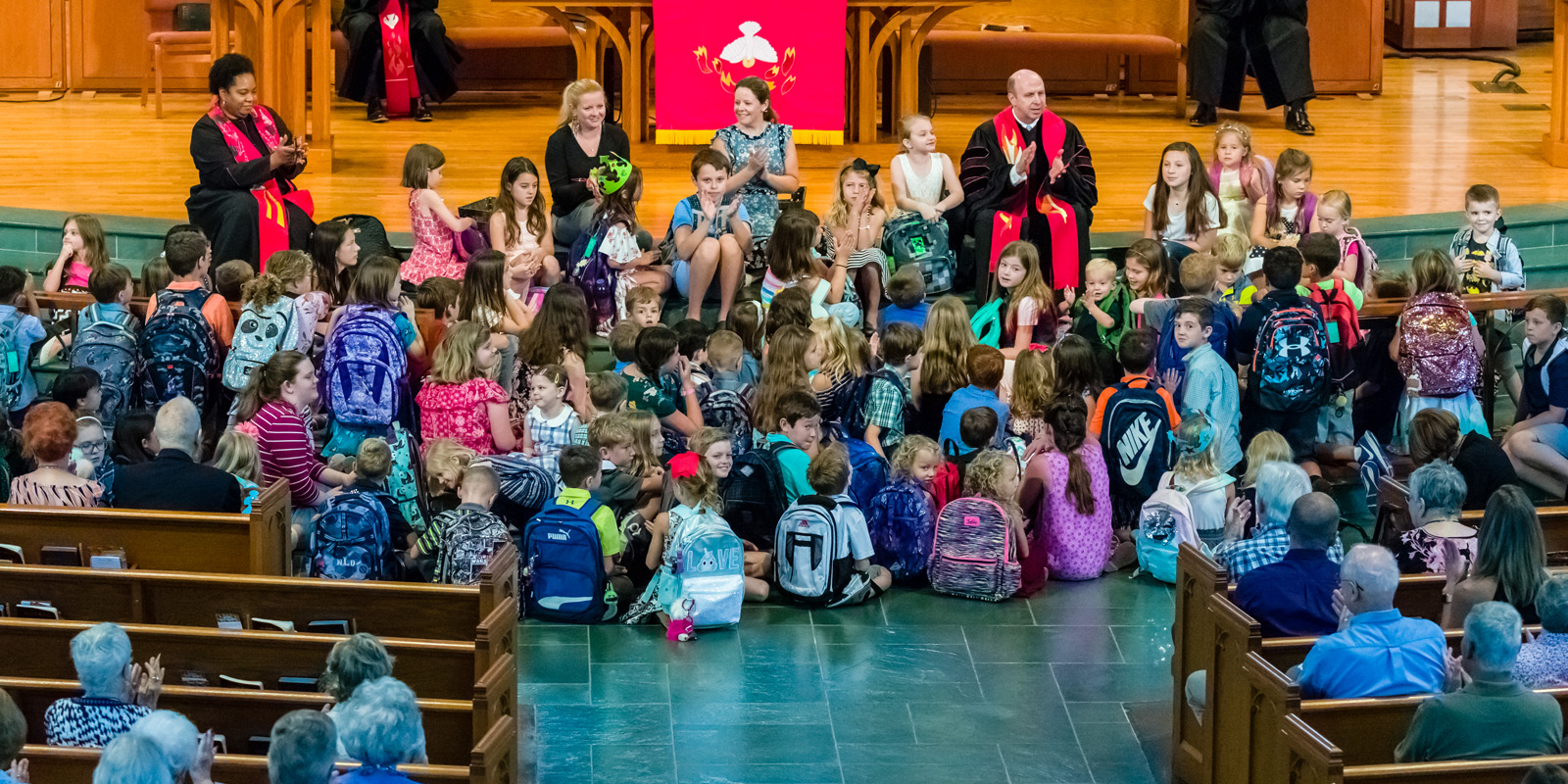 Confirmation
2020-21 Program Postponed until 2021-22
2020-21 6th graders will have the opportunity to participate in the Confirmation program during their 7th grade year in order to enjoy a robust program encompassing all facets of the Confirmation experience.
Engaging with fellow classmates, bonding during a fall retreat, greeting people at church, serving as acolytes in the sanctuary, participating in a spring mission retreat, and culminating with a Confirmation ceremony together are integral parts of the program that just aren't all possible right now.

The seventh grade year will still be a wonderful time to reach these young people, and as Director of Family Ministry (children, youth, college age, and recreation), Cheryl Bishop will be hands-on help as they transition from Children's Ministry into Youth Ministry.
2020-21 5th & 6th Grade Sunday School
Sundays, 9-9:40 am, via Zoom, led by Confirmation Coordinator Melanie Jackson
Following registration, parents will receive additional information and Zoom link via email.
Stay Informed
Please join us online for worship and subscribe to Children's Ministry monthly e-news.
About Confirmation at FUMCR
Students learn the fundamentals of the Christian faith and United Methodist history.
• What it means to be a Christian
• What we believe as a church
• How we are to live our lives
• Church history and heritage
Confirmands contribute to the life of our congregation and live out their faith in the world.
The Confirmation year culminates with a worship service in which students publicly profess their faith in God through Jesus Christ, affirm their baptism vows, and become confirmed as members of First United Methodist Church Richardson. We believe that we are saved by God's grace through our faith, so this public profession marks the moment of justification/salvation that begins the lifelong process of sanctification - growing more and more like Christ until we genuinely love God and our neighbor in all that we do.
Questions? Contact Melanie Jackson at mjackson@fumcr.com
---
Children's Ministry This Week