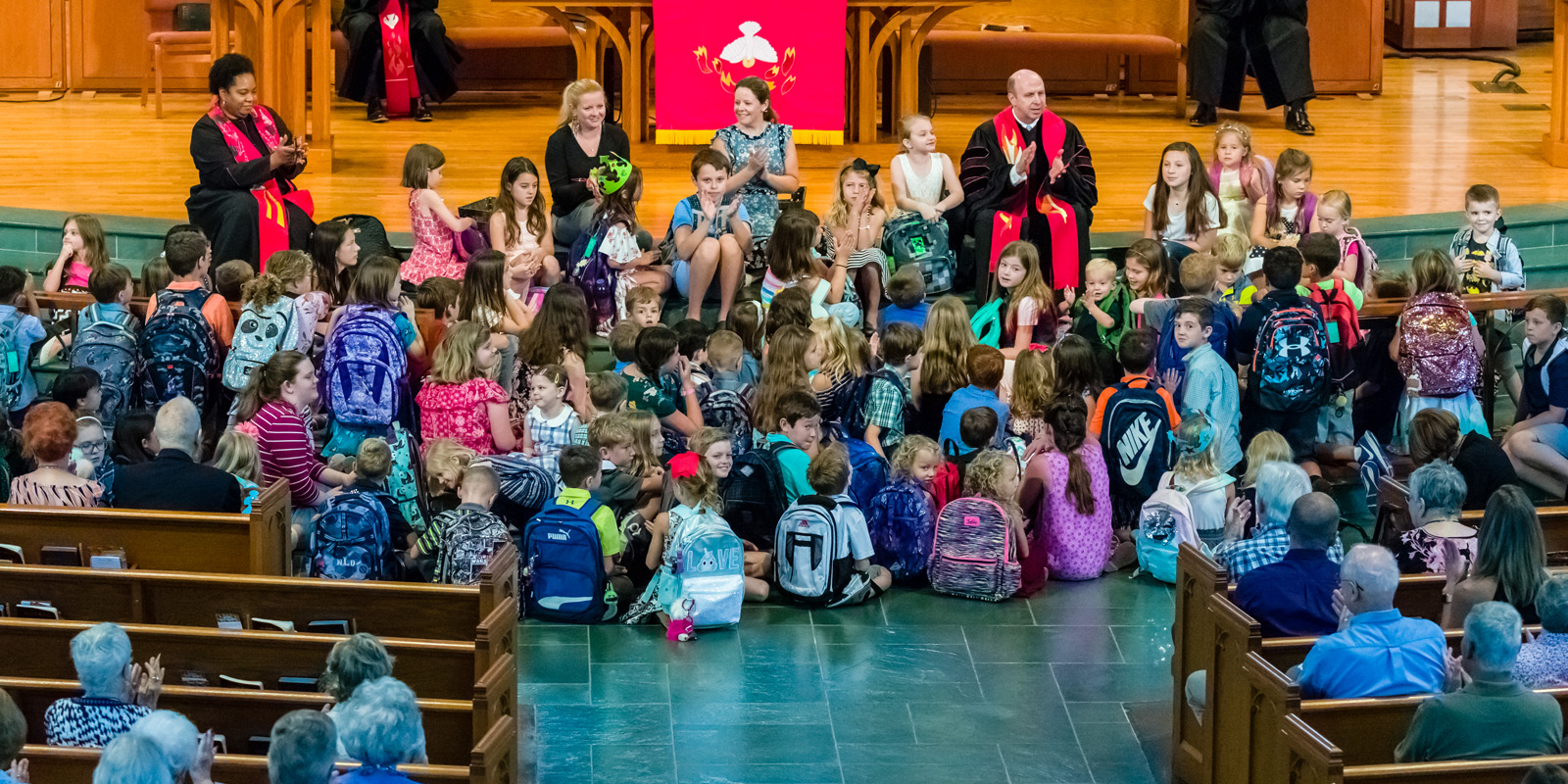 Confirmation / 6th Grade Sunday School
Please join us online for worship with your family and subscribe to Children's Ministry monthly e-news.
Sept 1, 2019 - May 24, 2020
Sundays, 9:45-10:45 am, Room 227
Confirmation is offered during the 6th grade school year (and periodically for youth). Students learn the fundamentals of the Christian faith and United Methodist history. Mission opportunities, church visits, and a late-night event in September allow the group to have fun together, serve in missions and be introduced to Student Ministries to facilitate a smooth transition to youth activities in the summer. $15 registration cost covers t-shirt.
Parent/student information meetings are held prior to the program starting each year. Volunteers are needed to help teach the classes and assist with special events.
Contact Melanie Jackson at mjackson@fumcr.com or 972.996.0129 to learn more.
Class Information for Students
Required Memory Work Confirmation Handbook
Confirmation Worship Service
The Confirmation year culminates in late April with a worship service in which students publicly profess their faith in God through Jesus Christ, affirm their baptism vows, and become confirmed as members of First United Methodist Church Richardson. We believe that we are saved by God's grace through our faith, so this public profession marks the moment of justification/salvation that begins the lifelong process of sanctification - growing more and more like Christ until we genuinely love God and our neighbor in all that we do. Children who have not yet been baptized can receive baptism prior to the Confirmation worship service by scheduling it with Leslie Kring, at or 972.996.0142.
Important Dates - Attendance Required
Confirmation Rehearsal - Thurs, Apr 23, 2020, 7:00 pm, Sanctuary
Confirmation Service - Sat, Apr 25, 2020, 4:30 pm, Sanctuary
Confirmation Membership Recognition - Sun, Apr 26, 2020, 11 am Worship Service
Acolytes
One of the important ways in which 5th and 6th grade students participate in worship at FUMCR is to serve as acolytes for services in the Sanctuary. Acolytes light the candles on the altar table at the beginning of services. Students are trained so that they will be comfortable with this important role in creating meaningful worship.
Jesus said: "I am the light of the world" (John 8:12). The presence of the light reminds us of Jesus' coming into our world and into our lives. The light is carried into the worship service as a symbol of Jesus' coming into the presence of the worshiping community. Many congregations use two candles on the altar to point out that Jesus was both a human being and God. At the end of the service, the light is carried out into the world to show that Jesus Christ is for all people everywhere; the acolyte leaves the worship service at the pastor's direction, carrying out the lighted candlelighter. This symbolizes the light of Jesus Christ going out into the world where believers are to serve.
~From Worship Matters: A United Methodist Guide to Worship Work, Vol. II by E. Bryon Anderson
---
Children's Ministry This Week