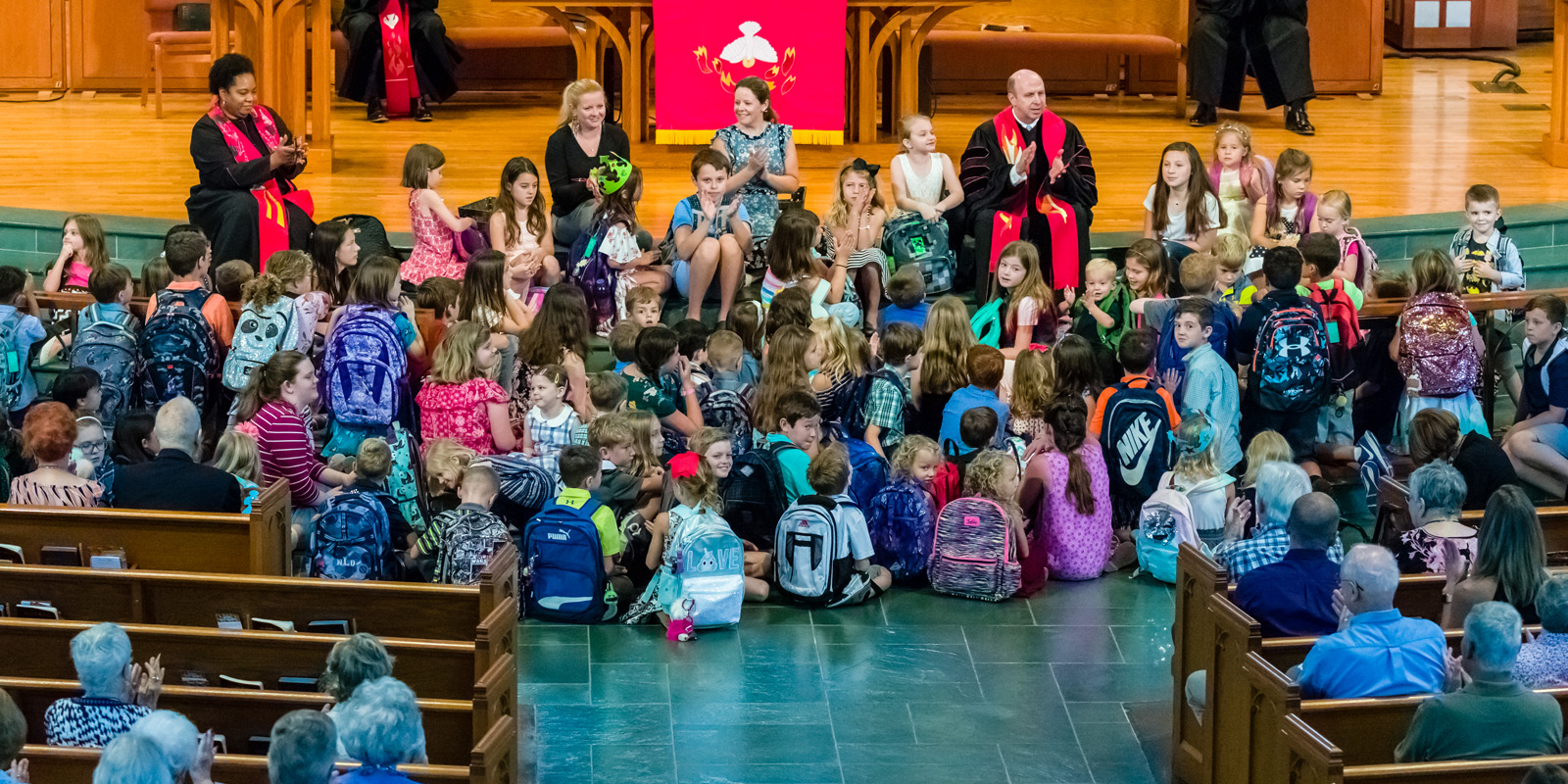 Weekday Kids at First, Inc.
We offer quality childcare for families who live or work in the Richardson area.
Preschool program canceled for 2020-21 school year
We look forward to returning for the 2021-22 school year.
Ages: 2 1/2 - 4 years/Pre-K as of Sept 1
Hours: 8:45-11:45 am, optional 12-2 pm extended day
Program Days: T/Th, M/W/F, M-F
Tuesday after Labor Day - 3rd week of May, following RISD days off
Our preschool is a Christian-oriented half-day developmental preschool program for children 2 1/2 years old through pre-kindergarten and follows the Richardson Independent School District calendar beginning the week of Labor Day and closing the third week of May. Classes are limited in size and divided according to birth dates.
Music & Movement
Music & Movement is a developmental program designed to develop gross motor skills within the child. It helps with neuromuscular balance and coordination, which are essential elements for reading, writing, spelling and number readiness. Children spend 20 minutes each day developing the total child through their own learned body controlled movements.
Chapel
Preschool classes attend chapel once a month in which a minister or Children's Ministry director leads the children in a short Christian lesson.
Extended Day
This program, 11:45 am - 2 pm each day, is offered to children involved in the Preschool and Kindergarten programs. Children bring their lunches and participate in a more relaxed classroom atmosphere for this period.
Parent Involvement
Parents are welcome to visit classes. They are asked to provide snacks, assist with parties, and are encouraged to share their talents and hobbies. Parent/teacher conferences are held at least once a year. At least two evening family events are planned during the school year.
Fees
2 ½, 3, and 4-yr-olds • 2 days/wk • $120 annual registration • $180 monthly tuition
3- & 4-yr-olds • 3 days/wk • $140 annual registration • $200 monthly tuition
2 ½-yr-olds • 4 days/wk • $160 annual registration • $250 monthly tuition
3- & 4-yr-olds • 5 days/wk • $175 annual registration • $260 monthly tuition
Extended Day • per day/wk • $10 annual registration • $50 monthly tuition
Severe Weather Policy
In the event of severe weather, we will follow Richardson Independent School District closings. IF RISD IS CLOSED, WE ARE CLOSED. Inclement weather days WILL NOT be made up and tuition fees will not be refunded.
To find out if RISD is closed, please monitor local media outlets for SCHOOL CLOSINGS. You may also visit the RISD homepage at www.risd.org or visit their official social media sites at facebook.com/richardsonisd or twitter.com/richardsonisd
---
MDO / Preschool / Kinder Handbook