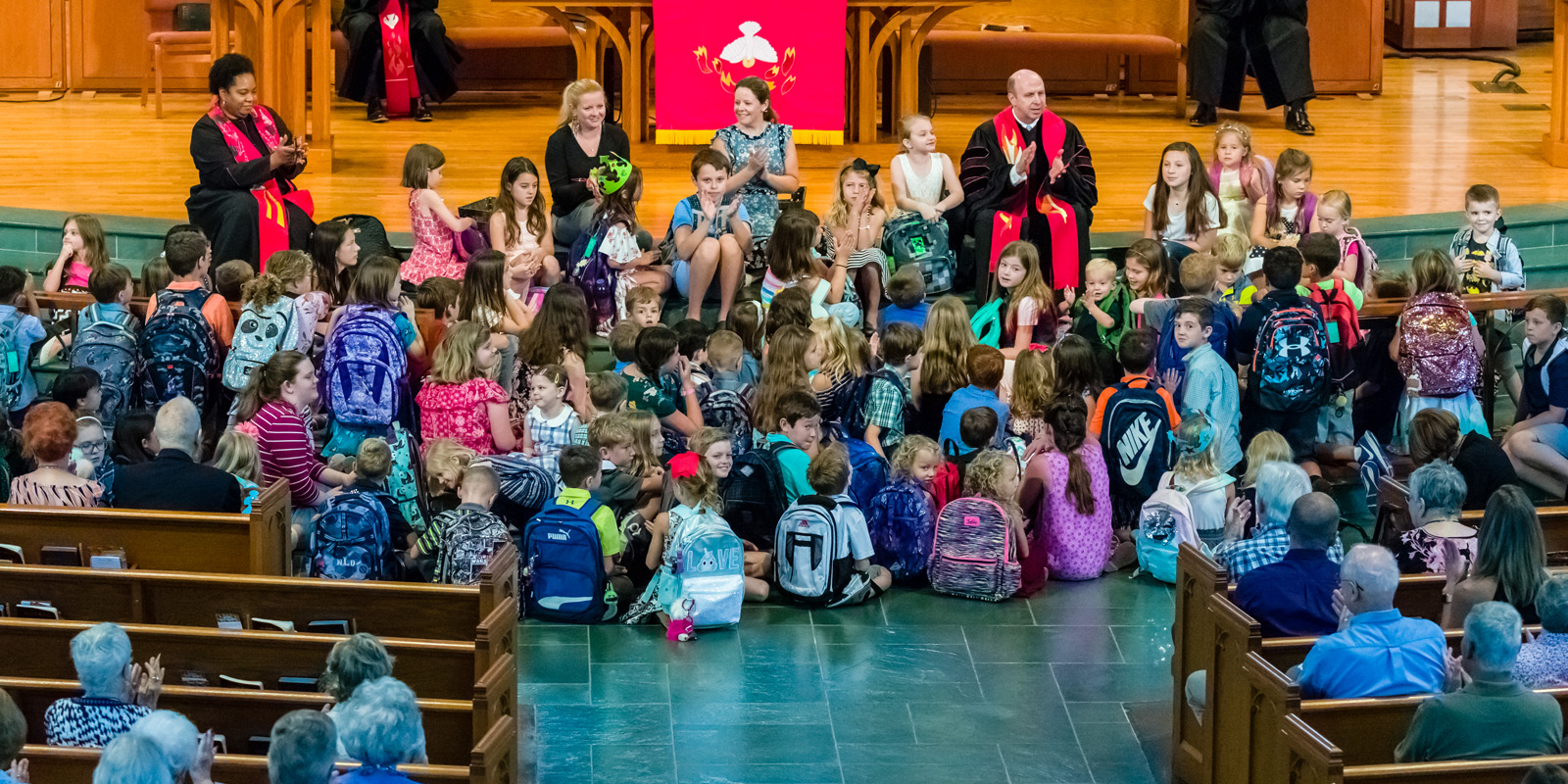 Weekday Kids at First, Inc.
Full-Time Childcare
The Weekday Kids at First Board of Directors has made the difficult decision to close the full-time child care program. The current COVID-19 restrictions affecting classroom ratios and daily operations have made the program financially unsustainable at this time. The final day was December 18.
Kindergarten
The 2020-21 kindergarten program will continue through May 2021 as planned.
MAKE A PAYMENT 2020-21 CALENDAR HANDBOOK
Music & Movement
Music & Movement is a developmental program designed to develop gross motor skills within the child. It helps with neuromuscular balance and coordination, which are essential elements for reading, writing, spelling and number readiness. Children spend 20 minutes each day developing the total child through their own learned body controlled movements.
Chapel
Classes attend chapel once a month in which a minister or Children's Ministry director leads the children in a short Christian lesson.
Severe Weather Policy
In the event of severe weather, we will follow Richardson Independent School District closings. IF RISD IS CLOSED, WE ARE CLOSED. Inclement weather days WILL NOT be made up and tuition fees will not be refunded.
To find out if RISD is closed, please monitor local media outlets for SCHOOL CLOSINGS. You may also visit the RISD homepage at www.risd.org or visit their official social media sites at facebook.com/richardsonisd or twitter.com/richardsonisd