Crosspoint Thanksgiving Potluck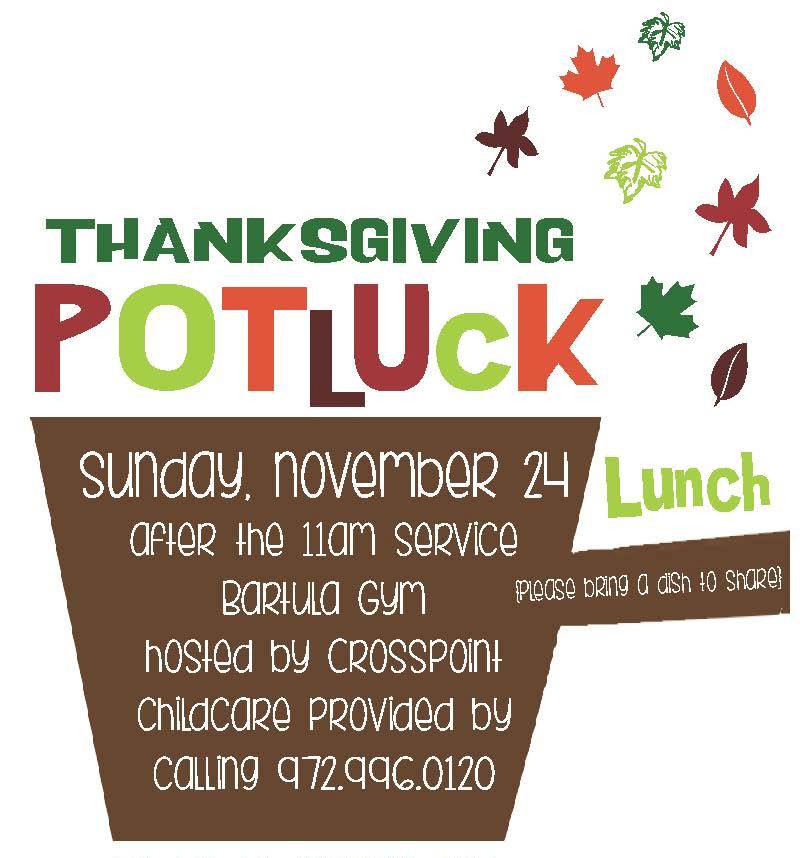 Childcare will be provided by reservation (call Liz at 972.996.0120 at least two work days prior to event), but children are also invited to the Potluck!
FOOD DRIVE AT THANKSGIVING POT LUCK
We are collecting food for Network, which is based in Richardson. The assigned foods for each group is below. If you are not a part of one of these groups, you may bring your choice. Thank you for helping with the food drive!