Line Dancing Class
Mondays, June 24 - July 29, 7-8 pm
Bartula Family Life Center Gym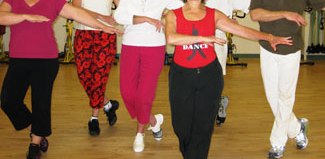 For all ages!
Line dancing is a fun way to be a part of the crowd and get a little exercise in the process! Free introductory class with sign up opportunity on June 24.
Cost: $12 for all 6 lessons.
Wear rubber soled shoes and bring an old pair of socks. Please plan to arrive at 6:45. The class is from 7-8 pm.