Pre-Owned Book Fair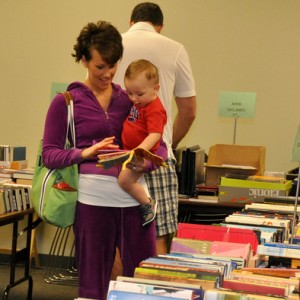 Sat, Sep 27, 7 am - 2 pm
Sun, Sep 28, 8:30 am - 12:30 pm
Clean off your book and media shelves, and re-purpose the ones you no longer need by donating them to the book fair!
Collection boxes are in the Bartula Family Life Center and in the Shawver Welcome Center.
We take:
fiction and non-fiction (no encyclopedias or text books, though)
children's, young adult and adult
soft cover and hard cover
CDs and DVDs (no VHS tapes)
Sponsored by the Fellowship Class. Proceeds go to missions. If you have questions, please call Caren Houston, 972.231.6450.