Read With Me
Monday-Friday, July 7-25, 9-11 am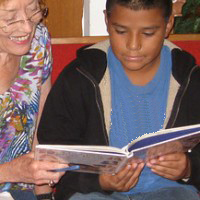 Read with Hispanic elementary children, helping them strengthen their English and reading skills. Assist with crafts and games. No Spanish is required.
Ten volunteers are needed each day for this new community outreach program. Volunteer for one or more days. Meet at program site, Springhill Apartments, corner of Midpark and Maham.
Volunteers still needed for weeks of July 14 and 21.
Ministry Safe application required by June 29.
Sign up:
Shawver Welcome Center on Sundays
Call the main church office, 972.235.8385
Online through Meet the Need