Spring Plant Sale
A variety of annuals, perennials, grasses, herbs and hanging baskets are available.
Orders due Apr 16
Pick Up Plants
Apr 22, 9 am - 12 noon, at the Greenhouse
Profits from the plant sale benefit Garden Ministry and its efforts to provide fresh produce to Network of Community Ministries and to beautify our campus.
Flats are $18-20. Hanging baskets are $16. Grasses are $9. Herbs are $6. All items come direct from the grower.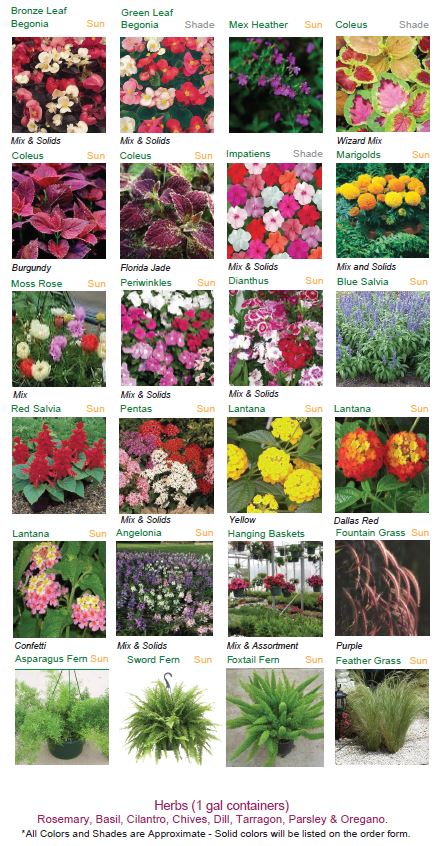 Questions? Contact , 214-535-9815.