"Big Dill" Pickleball Tournament
Doubles: Fri, June 22 • ​Mixed: Sat, June 23
Doubles Registration Mixed Registration
Two one-day tournaments, each one a round robin followed by double elimination. Format is subject to change based on registrations.
Schedule will vary. Be prepared to play 8 am - 8 pm. Doubles play will start Friday with oldest age group in the morning.
Register as a team. $50 per team. Maximum 25 teams per day. Registration deadline June 19.
Age Groups
• 59 and Under
• 60-69
• 70+
Skill Divisions
• Intermediate 3.0, 3.5
• Advanced 4.0-5.0
Thanks to our Sponsors!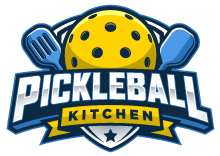 Proceeds benefit Children First School Partnerships.