UMW Projects Party
Tue, Aug 11, 12-2 pm, Room 230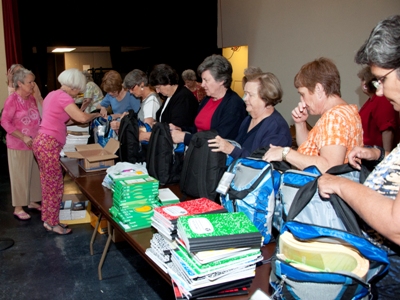 All women of the church are invited to attend the annual UMW Project Day.
A light lunch will be served. The projects to complete for our local missions are:
Assemble goodie bags for teachers at Northrich and Terrace Elementary Schools;
Assemble Health Kits for UMCOR;
Fill Reading Buddy Bags with books and supplies for local children; and
Assemble baptism gifts for Children's Ministry.
Please join us for fellowship and community service. We always have a wonderful time together.
Contact , 972-644-5582, with any questions.