Cookie Caper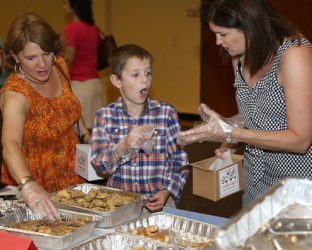 Sun, Mar 22, 8:30 am - 12:30 pm
Come early for the best selection of homemade cookies and bars, some gluten free. Pick your own mix from the hundreds of dozens of cookies. Boxes to fill are $6, $8, and $12.
Proceeds benefit the upcoming adult work trips to Guatemala, Oklahoma, Haiti and South Africa.
Bakers Needed
Drop-off Mar 21, 12-4 pm
Deliver six dozen cookies in a sturdy, disposable container (please no paper plates or plastic bags) on Saturday, March 21, between 12 noon and 4 pm. Volunteers will be at the south side of the Bartula family Life Center for convenient drive-by drop-off!
Sign up online to get an email reminder on March 19.