Cookie Caper
Sun, May 18, 8:15 am - 1 pm, Bartula Family Life Center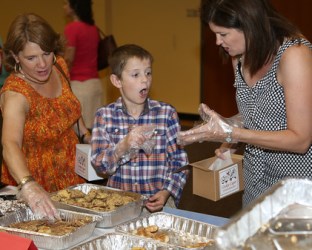 Church members bake and donate 6 dozen homemade cookies and bring to the gym on Saturday, May 17, from 12-4 pm.
Sign up online through Meet the Need, in Sunday school or at the Shawver Welcome Center desk.
On Sunday come and buy delicious homemade cookies to take home or give to someone special. Boxes come in 3 sizes for your cookies: $6, $8, and $12. All money raised will be used to purchase building supplies for the Moore, Oklahoma, and Haiti work camps.