Amigos Days Project
Four days, 2 consecutive Fridays and Saturdays, April 22, 23, 29, 30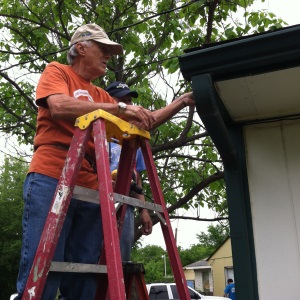 Help make outside repairs and scrape and paint a house in southeast Dallas. It's a great project to help a homeowner get his house up to code.
Bring your lunch on the 2 Fridays. Lunch will be provided on Saturdays.
Meet at the church at 8 am and return to the church about 4:30 each day. Water and drinks will be provided.
If you can help any of these days, contact , 972.235.8385.