Cookie Caper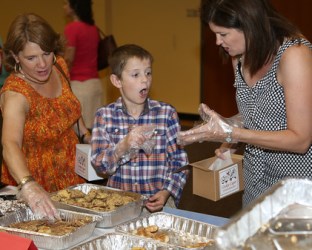 8:30 am - 12:30 pm, Sunday, April 28
Bartula Family Life Center
Purchase a box for $5, $8 or $12 and pick your mix of delicious homemade cookies, bars and treats!
Proceeds go to Missions.
Bring 6 dozen homemade cookies in a disposable container (no paper plates or zip-top bags) to the Bartula Family Life Center on Saturday, April 27 between 12:00 noon and 4:00 pm.
All varieties of cookies are wanted!
Sign up to bake in the Shawver Welcome Center, Sunday school packets or online HERE through Meet the Need. (If you signed up for Stop Hunger Now, you already have an account with Meet the Need. If you did not sign up for Stop Hunger Now, you will need to create a new account.)