All Sons & Daughters Concert
Thur, Nov 10, 7 pm, Sanctuary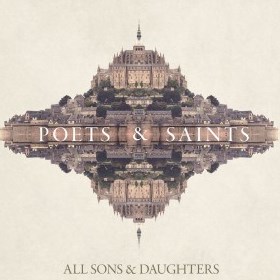 All Sons and Daughters is a Nashville based duo that writes worship songs with an acoustic/folk feel.
For their most recent record and this tour, Poets and Saints, they went to Europe to research the notable "poets" and "saints" of the Christian faith - C.S. Lewis, John Newton, Saint Therese, Saint Francis, William Cowper, Saint Augustine and George MacDonald - mining for undiscovered gems, something God could use to connect these individuals to modern believers. The result was far more than the group could ever have imagined.
There will be something for everyone at this concert that includes modern twists on familiar hymns, storytelling about the history of our faith, and fantastic music. Watch and Listen
General Admission Tickets
$18 in advance online
$22 at the door
Doors open at 6 pm.