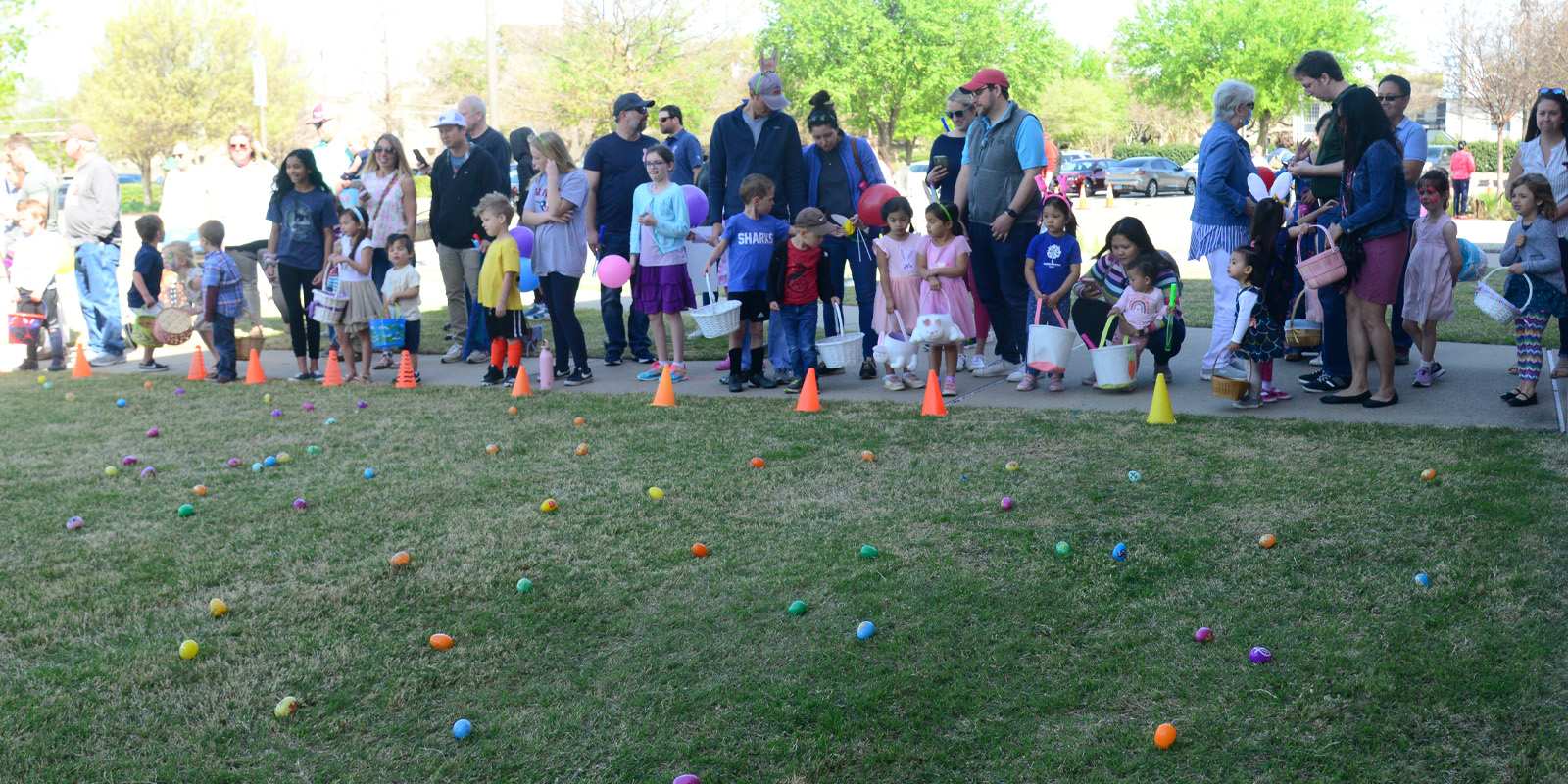 The Wesley-Rankin Great Garage Sale
Final Donation Drop-Off at FUMCR
Sat, Oct 4, 9-noon
Shop the Sale
Friday, Oct 17, 8 am - 6 pm
Saturday, Oct 18, 9 am - 5 pm
Sunday, Oct 19, 12-4 pm
2900 Bataan St. Dallas 75212 map
About Wesley-Rankin
Founded in 1902 as the Greater Dallas Board of City Missions, it served as a settlement house for immigrant children and families in downtown Dallas. The history includes four different locations of service before settling in West Dallas in 1934.
Hattie Rankin's compassion brought her across the Trinity River in 1935 to what was called the "Devil's Doorstep" of West Dallas. She had read newspaper reports of gangsters who claimed this neighborhood, but she was not daunted or held back by fear. Hattie was committed to education and compassion for children who had few choices beyond gangs and poverty. Hattie boldly held Sunday School classes for the neighborhood children in the backyard of noted outlaw Floyd Hamilton's home. She ministered to Hamilton, even corresponding with him after his conviction and sentencing to Alcatraz Prison.
Hattie raised funds to build The Eagle Ford Mission and provided Sunday School classes and worship for the community. The Mission was later renamed Rankin Chapel. Hattie reached out to Mrs. Henry Barrow, mother of outlaw and gang leader Clyde Barrow of the Bonnie and Clyde gang. Mrs. Barrow promised to come to worship and bring with her "a gang of people who never saw the inside of a church." Rankin Chapel and the Greater Dallas Mission combined efforts to become Wesley-Rankin Community Center.
Wesley-Rankin proudly bears Hattie's name and continues a legacy of faithful change through educational programs and caring relationships. Wesley-Rankin Community Center is a presence of hope in West Dallas.
Community
In the shadow of downtown Dallas, in the midst of a wealth of Fortune 500 corporations, a small community called West Dallas struggles with poverty and academic failure. The local high school graduates less than half of its students and the median area income is less than the national poverty line. Wesley-Rankin walks proudly alongside deserving members of this community who seek educational opportunities and economic stability.
West Dallas is rich with culture and history. Once called "The Devil's Doorstep", West Dallas was home to some of the country's most notorious gangs. West Dallas has also been home to a government housing project known as a "Monument to Poverty" and an industrial lead smelter contaminating the land where children played. Much has changed in the over 100 years Wesley-Rankin has served Dallas, and still there is much to be done.
Today, developers are eagerly building an economic base of commercial business and new residential properties. The Margaret Hunt Hill Bridge spans the Trinity River into West Dallas and marks the transformation of a flood plane into a recreational destination for families. Wesley-Rankin is a central part of this deserving and dynamic community.
The 75212 ZIP code is synonymous with West Dallas. Here's a demographic snapshot of the community:
There are over 22,000 residents living within 5886 households.
$34,000 is the average household income. (This compares to $64,000 for the City of Dallas.)
There is an average of 3.72 persons per household. (This is the highest number for any Dallas zip code. It compares to 2.58 persons per household for the city of Dallas.)
80 percent were family households. (This compares to 58 percent of households in the City of Dallas.)
18 percent of households were headed by a single mother with children. (In the City of Dallas, 8 percent of households were headed by a single mother with children.)
For persons age 25 years and older: 35.3% dropped out of school by the 8th grade, 65.6% did not complete high school or a GED, 34.3% have a high school diploma or GED, 2.3% have a bachelors degree.