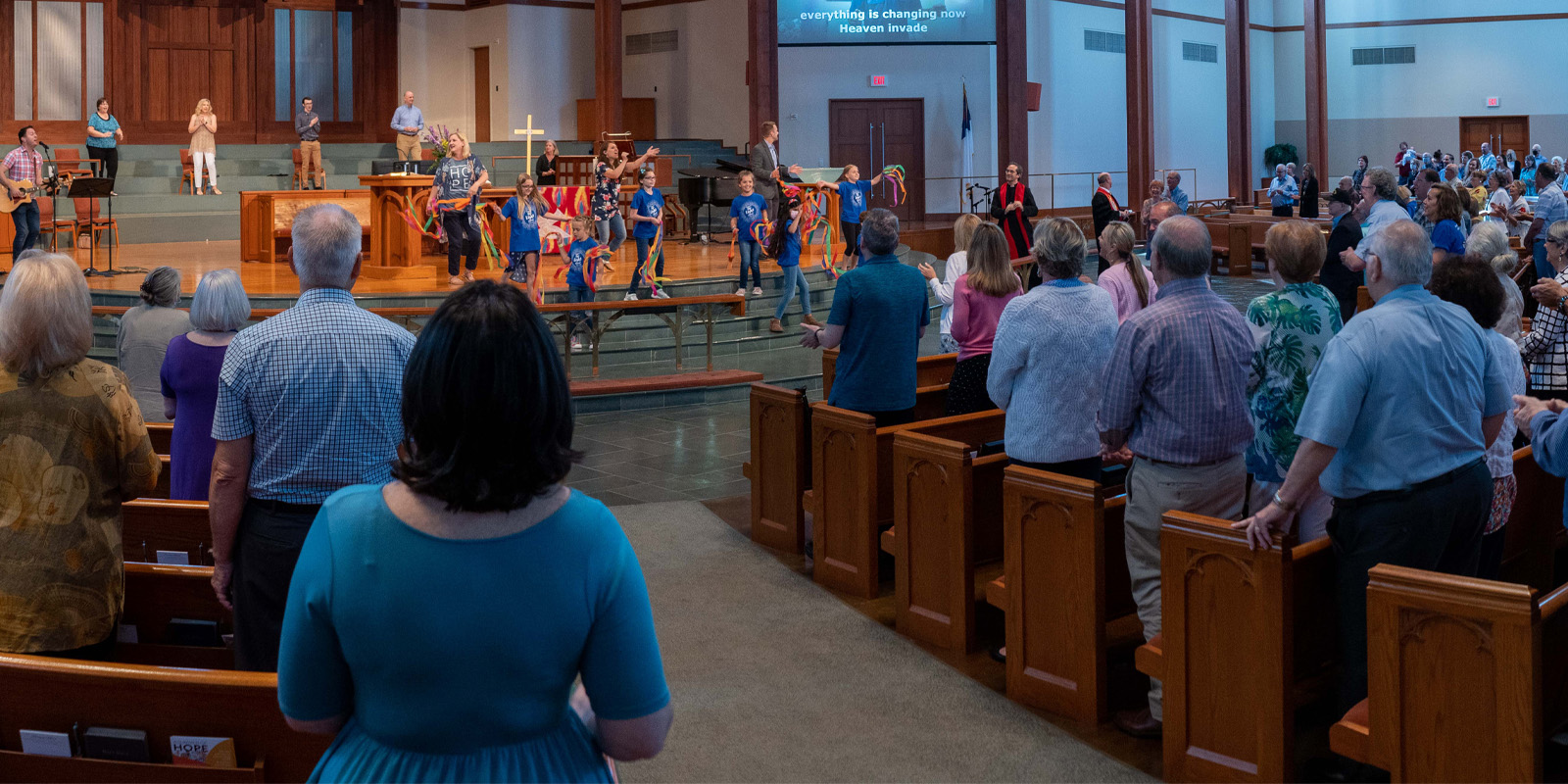 Sundays • 9:45 & 11 am
Our in-person services combine elements of traditional and modern worship. Children are always welcome.
In light of the current pandemic situation:
• Masks are optional. We urge worshipers to follow current CDC recommendations to wear a mask indoors if not fully vaccinated.
• Our fully vaccinated Sunday staff members are not wearing masks but are prepared to put on masks when encountering mask-wearing worshipers.
• We aren't taking reservations for worship, but we are utilizing electronic attendance registration on iPads or on your personal device (via the FUMCR app or fumcr.com/CheckIn).
• Seating is fully open.
• All are invited to sing.
Sermon Series
July 25 - Aug 8 : Trust the Process
From sports to music to professional development to parenting, many of us have had a coach or mentor tell us to "trust the process." Our ultimate goals are rarely achieved overnight! Join us for this three-week sermon series as we discuss how our spiritual development requires similar dedication as well as the practical Biblical principles to help us along the way.
Special Accommodations
• WHEELCHAIRS are accommodated beside the narrower front row pews.
• ASSISTED LISTENING DEVICES are available at sanctuary doors to anyone with difficulty hearing.
---
Noon Communion
Sundays in Ogden Fellowship Hall East
A short time of prayer and communion led by a pastor.