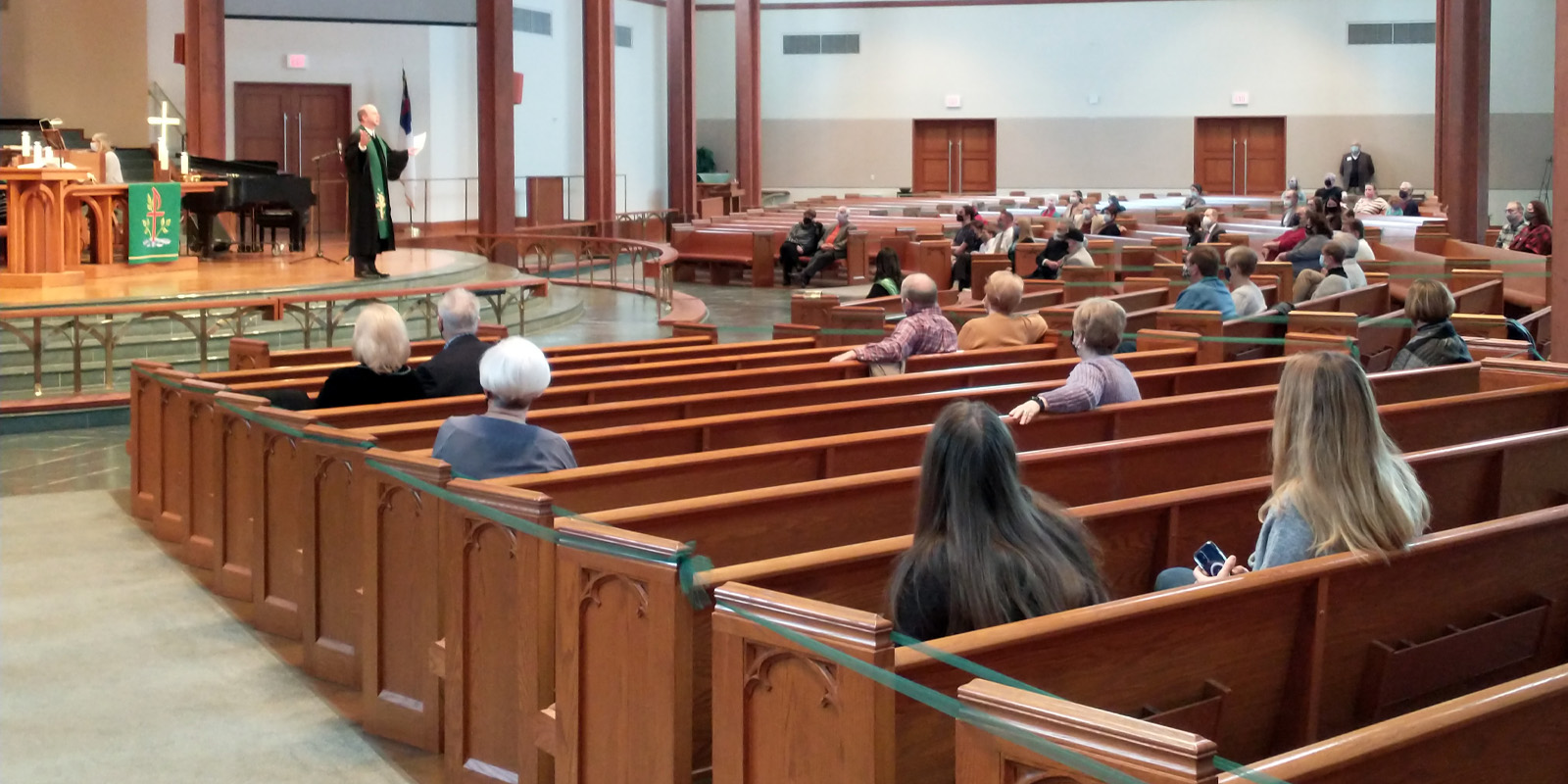 For from God and through God and for God are all things. To God be the glory forever! Amen. - Romans 11:36
Sanctuary Worship Bulletin
Sunday, June 20, 9:45 & 11 am
The flower arrangement this morning is given in loving memory of Paul & Gene Gleim, (and Happy Birthday Mom!) by Gere Gleim
Prelude: Come, Ye Sinners, Poor and Needy arr. by Richard Nichols
Kathleen Parsons, violin; Mary Lightfoot, piano
Greeting: Dr. Clayton Oliphint
Opening Song: Where the Spirit of the Lord Is by Hillsong
Eric and Val Czechowski

Children's Time: Dr. Oliphint
Time of Prayer: Rev. Joy Anderson
Our Father, who art in heaven, hallowed be thy name.
Thy kingdom come, thy will be done on earth as it is in heaven.
Give us this day our daily bread and forgive us our
trespasses as we forgive those who trespass against us and
lead us not into temptation but deliver us from evil.
For thine is the kingdom, and the power and the glory forever. Amen.
Offering Our Gifts to God: The Lord Is My Shepherd from Requiem by John Rutter
Chancel Choir Ensemble
Soprano: Katie Barron, Dana Boyers, Rosa Howell, Kim O'Neil, Susan Wyatt
Alto: Laura Boyle, Diane Grandey, Jenny Kelly, Debbie Maxwell, Susie McCoy
Tenor: Brian Boyle, Ian Gill, Bob Kennedy, Randy Talley
Bass: Bruce Boyle, Daniel Burdette, John Howell, Dennis McCullough, Christian Ruiz
Psalm 23:1-6: Rev. Pavielle Jenkins
This is the word of the Lord. Thanks be to God.
Sermon: Bingeing the Psalms Episode 3: The Shepherd
Dr. Oliphint
Closing Hymn: UMH #128 He Leadeth Me: O Blessed Thought