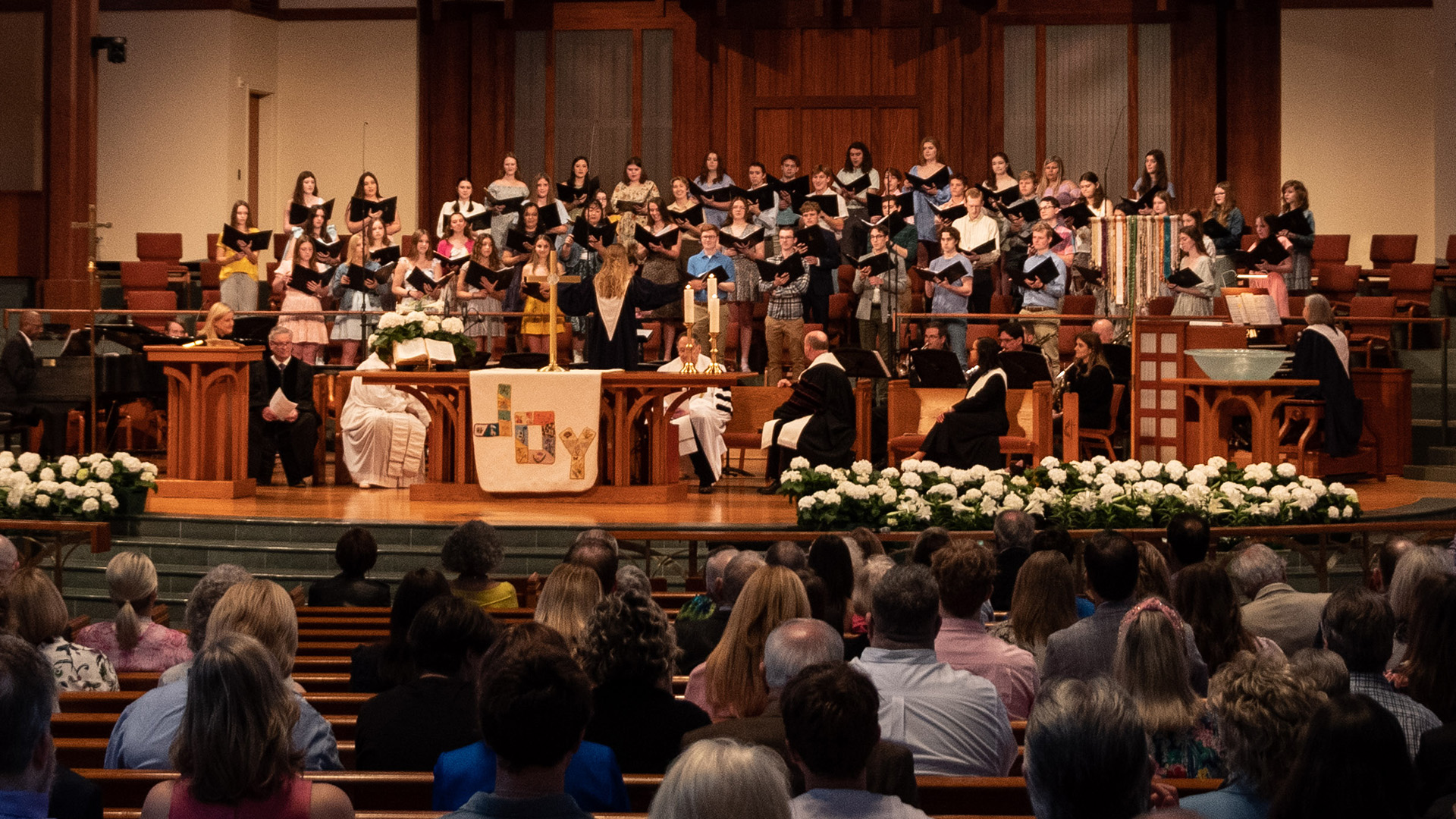 Come as you are. All are welcome. We have a place for you.
We look forward to worshiping with you in person or online!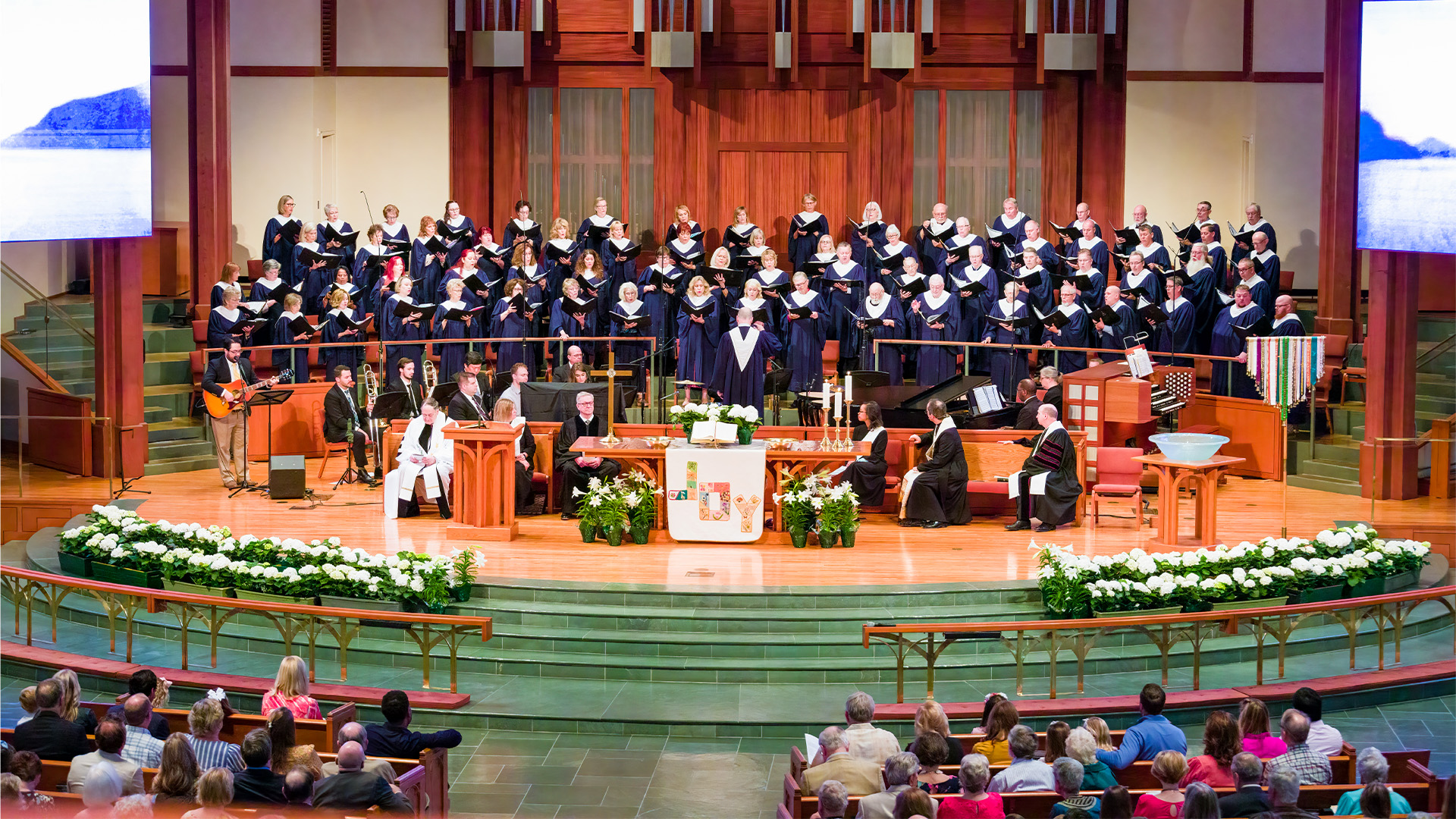 Traditional
SUNDAYS in the SANCTUARY

8:45am
Youth Choir

9:45am
Adult Choir

11am*
Adult Choir


Dr. Clayton Oliphint, preaching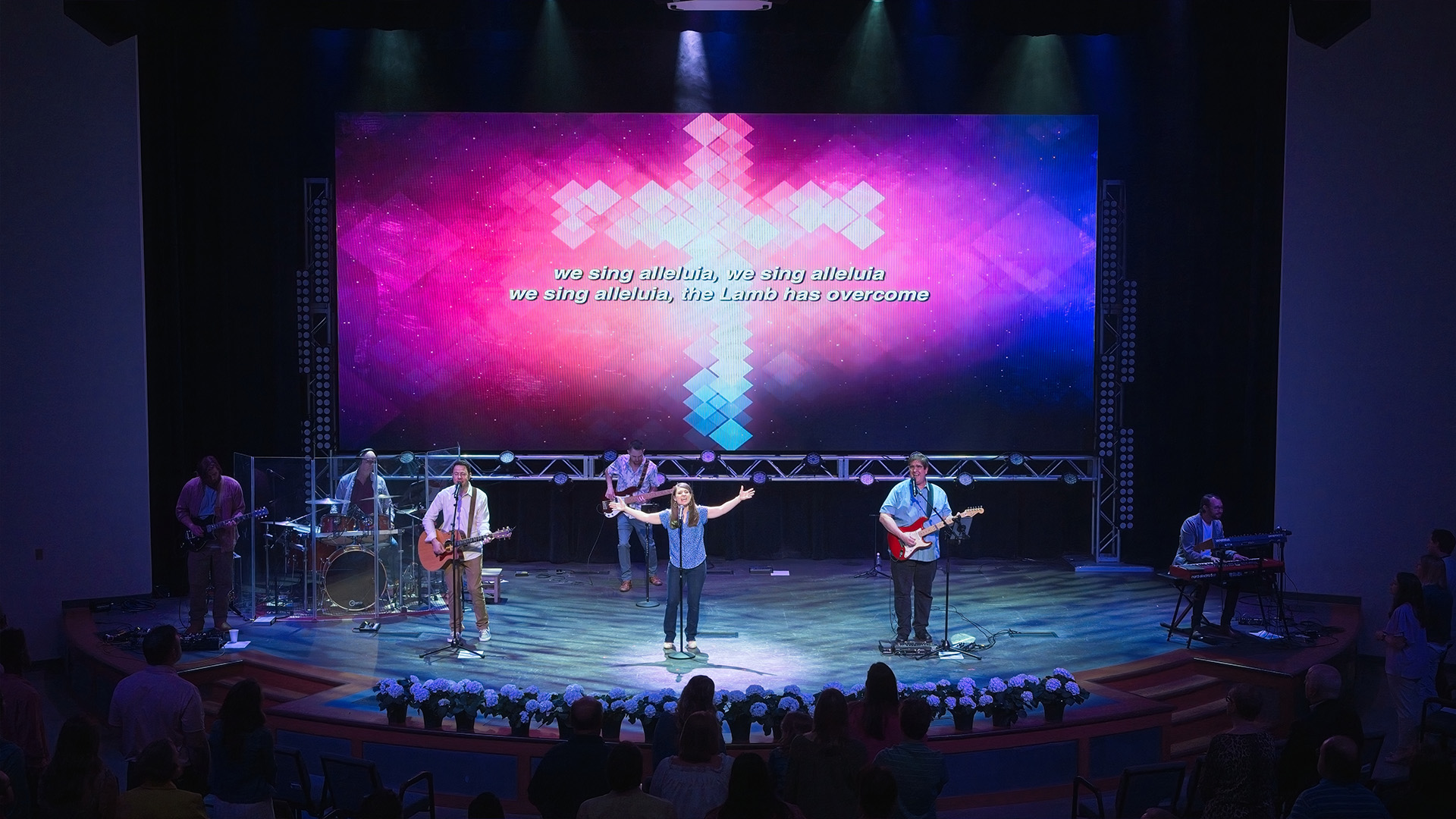 Modern
SUNDAYS in the WORSHIP & ARTS CENTER

11am
Modern Band / Monthly Modern Choir

Rev. Allison Jean, preaching
Communion
Communion in the United Methodist Church is open to "all who love Jesus, who earnestly repent of their sin, and seek to live in peace with one another" without regard to age or church membership.
Communion is offered on the first Sunday of each month during all worship services and at 12noon on other Sundays in Ogden Fellowship Hall. Communion is taken by intinction: a wafer is received and then dipped in the cup, in order to take both elements together.
Worship Series
Sept 10-24 • So Help Me God
What does it mean when we commit ourselves through our words? At our baptism, when we become members of a church, and in words we say to friends and family, we commit ourselves to lives that reflect the love of God. How often do we think about those words we have given to others? Throughout this series we will remind ourselves of commitments we have made, commitments we want to make, and consider what those look like when we live them out every day.
Simply Sermons


Weekly sermons are available via Libsyn and on Apple, Spotify, and Audible.