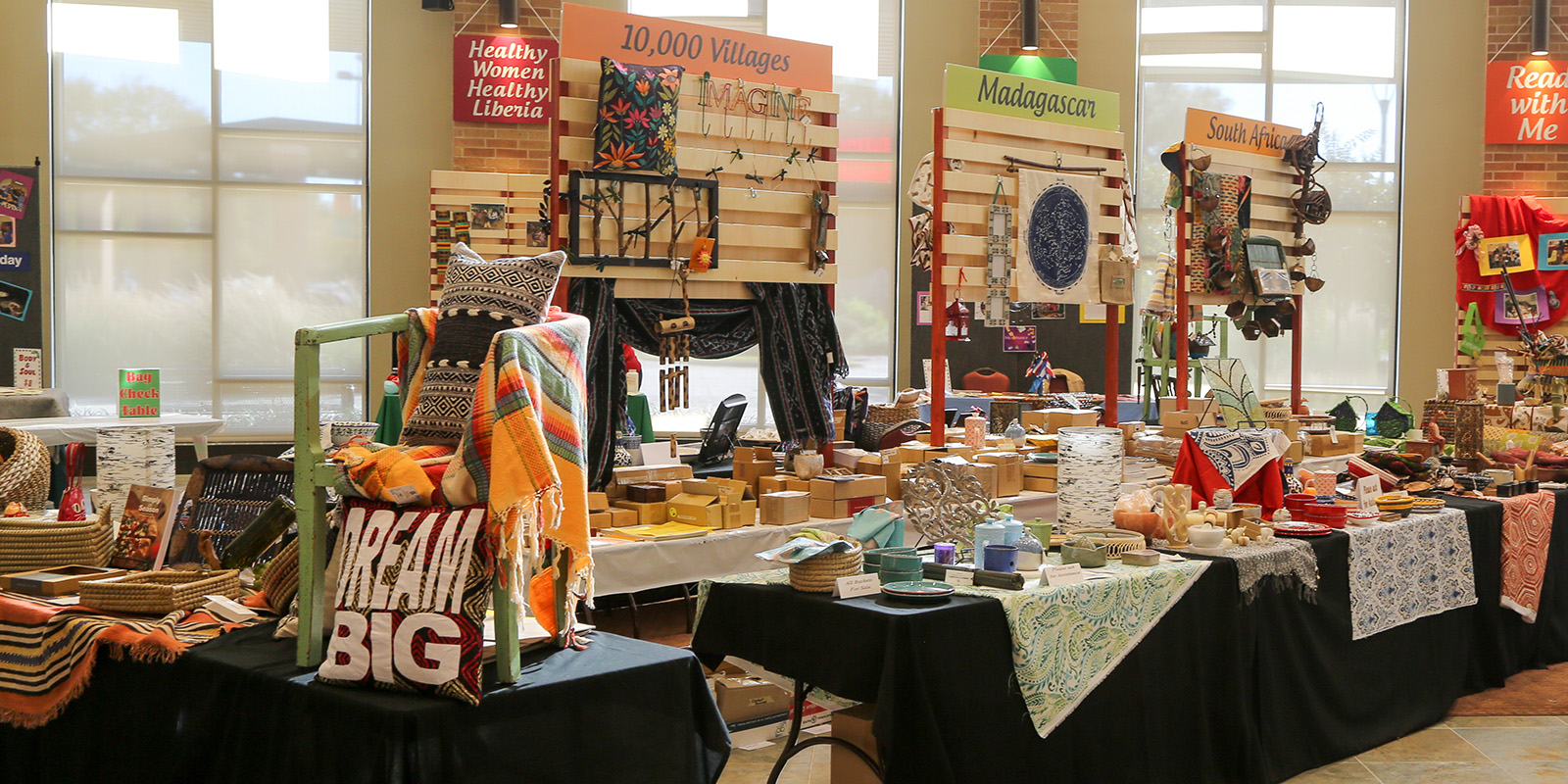 International Christmas Market
The 2020 Market has officially concluded, but vendors are still selling and shares supporting non-profit programs are still available. Your gifts give life to others with purchases of fair-trade crafts, textiles, housewares, as well as shares of local and international non-profit agencies that improve the lives of those they serve.
We hope that you will take this opportunity to browse the vendor links and non-profit share options to order beautiful items and honorary/memorial gifts for your family and friends for the holidays. All dollars spent through our International Christmas Market go beyond FUMCR to help families and individuals achieve independence and rise from poverty.
Donations to Non-Profit Programs
Give "shares" in honor of memory of loved ones.
Cards for your honorees are available to download and print or by request from Mary Collins. Details are below and in the online donation form.
Merchandise Vendors
Orders placed directly with vendors will be shipped directly to the address designated by the purchaser. Some vendors may still allow a code to be entered at check out to credit FUMCR with the purchase.
Cards for Honorees
Four cover images are available on cards to give to your recipients of shares.
• DIY Option: Download, edit the sample text in Word to specify the gift details, print at home on letter size paper, and fold twice to card size; or
• Done-for-You Option: Request cards from Mary Collins at mcollins@fumcr.com.