MOMSnext
Because your need for community doesn't end when your kids are in school!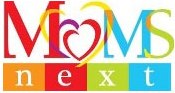 MOMSnext at FUMCR
Bi-monthly gathering for moms of at least one child in elementary or above
Lunch is provided.
Monthly speakers discuss relevant topics for Christian moms.
Monthly small group discussions center around mothering older children.
Short devotional and prayer time at each meeting
Cost - $80 for September - May. Childcare is available for an additional cost.
2016-17 Group
Regular Meetings - generally 2nd & 4th Wednesdays, Sep 14 - May 10, 11:30 am - 1 pm
Education Center Room 227 (2nd floor, west end)
Register Online Questions? Contact , 972.495.8848
More About MOPS and MOMSnext
MOPS International believes Better Moms Make a Better World. This is true during the preschool years and beyond. As mothers enter the school years, new challenges and issues arise, but the need for community and hope remains. MOMSnext is a ministry to mothers of school-age kids.
MOMSnext groups are open, accepting places for all mothers of school-age kids to come, just as they are to experience authentic community, personal growth, practical help and spiritual hope. MOMSnext will encourage, equip and develop moms in the next phase of life.