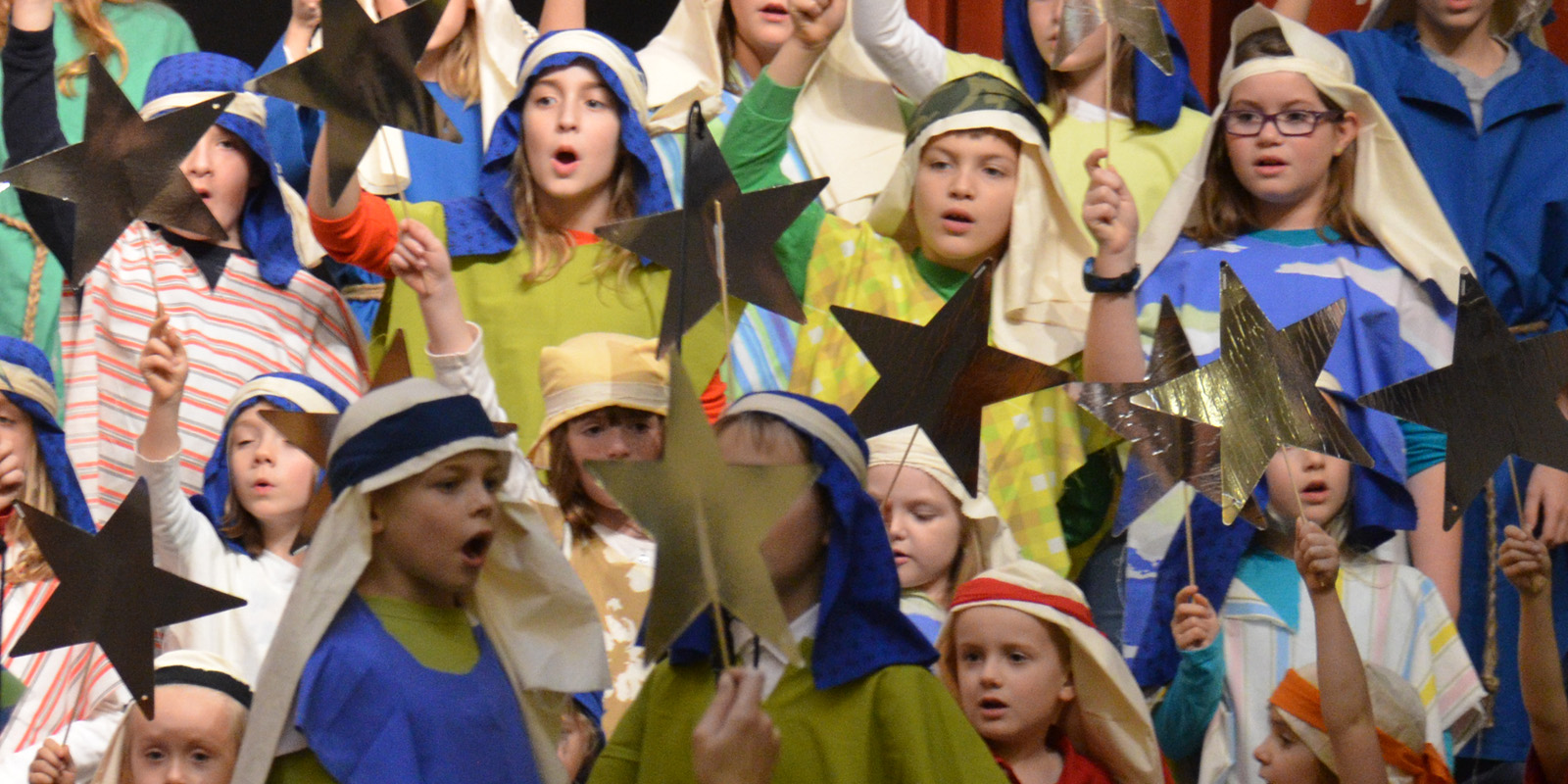 O sing to the Lord a new song; sing to the Lord, all the earth. - Psalm 96:1
Children's Choirs
Sundays, 4-5 pm, Sep 18 - late April
Upstairs Education Center, Rooms 225, 226 and 227
All are welcome at any time!
We provide and teach developmentally appropriate songs and activities to allow each child to grow in her/his understanding of and relationship with God, as well as instill the life-long skill of worship leadership.
This semester the combined children's choirs will sing in the 9:45 and 11 am worship services on October 23, November 20 and December 11. They will present a Christmas musical, "Christmas is Jesus," on Sunday, December 11, at 6 pm in the Sanctuary.
Vocal Choirs
Joyful Noise • Kindergarten • Directed by Katie Barron
Hallelujah • 1st grade • Directed by Susie McCoy
Hosannah • 2nd & 3rd grades • Directed by Elsa Williams
Rejoice • 4th - 6th grades • Directed by Linda Armstrong
Children, 2nd grade & up, are welcome in handbell choirs.
This very special summer music camp is designed to provide a positive Christian musical experience for all children entering grades 2-7. The camp is an intense week of choral singing, culminating in the performance of a children's musical.
SEE PHOTOS FROM THE 2016 PRODUCTION OF "UNDER GOD'S SEA IN 3D"