Preschool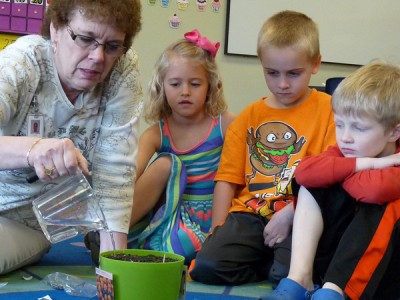 A Christian-oriented half-day developmental preschool program for children 2 1/2 years old through pre-kindergarten follows the Richardson Independent School District calendar beginning the week of Labor Day and closing the third week of May. Two-day, three-day, and five-day-a-week classes meet from 8:45 to 11:45 am. Classes are limited in size and divided according to birth dates. Fees
Body Rhythmics
Body Rhythmics is a developmental program designed to develop gross motor skills within the child. It helps with neuromuscular balance and coordination, which are essential elements for reading, writing, spelling and number readiness. Children spend 20 minutes each day developing the total child through their own learned body controlled movements.
Chapel
Preschool classes attend chapel once a month in which a minister or Children's Ministry director leads the children in a short Christian lesson.
Field Trips
Field trips are an important part of early childhood learning experiences. They are planned by the individual classrooms. Transportation is provided by church vans or children riding with their own parents.
Extended Day
This program, 11:45 am - 2 pm each day, is offered to children involved in the Preschool and Kindergarten programs. Children bring their lunches and participate in a more relaxed classroom atmosphere for this period.
Parent Involvement
Parents are welcome to visit classes. They are asked to provide snacks, assist with parties, and are encouraged to share their talents and hobbies. Parent/teacher conferences are held at least once a year. At least two evening family events are planned during the school year.
Kindergarten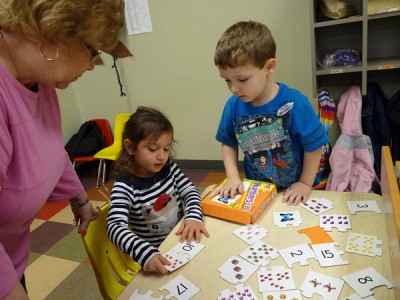 A developmentally appropriate curriculum consisting of language arts, reading, math and science prepares the children for their future years in the elementary grades. Our kindergarten class is taught by a former RISD kindergarten teacher. The program follows the Richardson Independent School District calendar beginning the week of Labor Day and closing the third week of May. Classes meet Monday - Friday from 8:45 - 11:45 am, with an optional Extended Day (see above). Fees