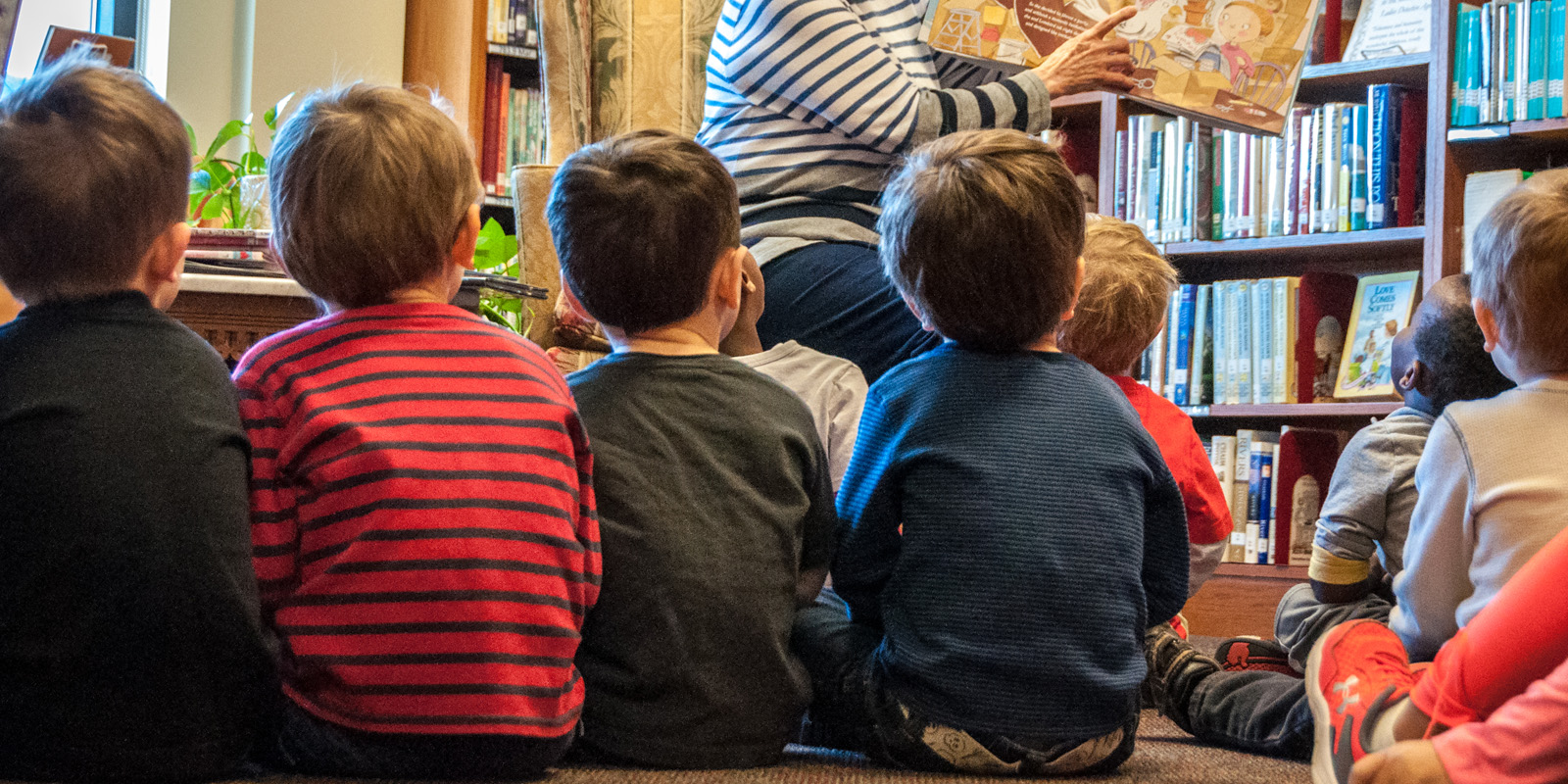 Then Jesus said ... "If you continue in my word, you are truly my disciples; and you will know the truth, and the truth will make you free." - John 8:31-32
Library
Sundays: 8:15 am - 12:15 pm
Monday-Thursday: 9 am - 1 pm
West wing of Education Center
Online Catalog Recommended Reading
Borrowing
• Books may be borrowed for three weeks and renewed by calling the Library, 972.996.0143, with the book's barcode. Seven-day books are an exception.
• Audio-visuals, tapes, CDs and DVDs may be checked out for one week.
• UMW Magazines and Sunday School Pamphlets may be borrowed for one week.
Patrons are not charged for overdue books but donations are accepted. Patrons are responsible for damaged or lost books. Reference materials are to be used only in the library.
Book Review Club
Thur, Jan 25, 7 pm, Ogden Fellowship Hall
Join us when the Book Review Club begins its new season as Rose-Mary Rumbley presents The Kingdom of Speech by Tom Wolfe. This is a fresh look at an old controversy, as a master provocateur suggests that human language renders the theory of evolution more like a fable than scientific fact.
Refreshments will be served. Cost is $15 annually or $4 per meeting.
Library Staff
Our library is staffed exclusively by volunteers who are ready to assist patrons, offer recommendations, process new books, repair books, send out overdue notices, make bulletin board and book displays, and report library news.
The library is always in need of helpers. If you would like to serve as a volunteer, please contact the library at 972.996.0143.