Child Care for Church Events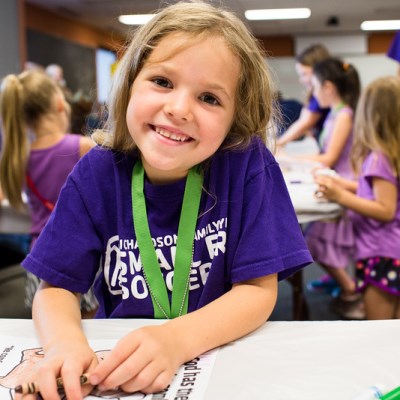 Child care is available with advance reservations for most gatherings. Child care is not available for social events or off-site meetings.
For single-occurrence events, please make reservations at least one week in advance of your meeting. Within the week prior to the event, any remaining spots, up to the maximum adult-child ratio, will be available.
For a recurring event, please make reservations one week prior to the first meeting and at least two full days prior to each subsequent meeting.
To Reserve Child Care
Email Susan Hurst, , and provide the following information:
your name
your phone number and email
children's names, current ages, and dates of birth
any allergies or special concerns for each child
event you are attending
event date and time
All child care workers are paid church employees. The church child care director is Susan Hurst.
For child care on Sunday mornings, read more about our Sunday morning programs.
Looking for full- or part-time child care during the week? Learn more about our full-day program and our Mother's Day Out, preschool and kindergarten programs.