Helping Everyone Reach Outstanding Educational Success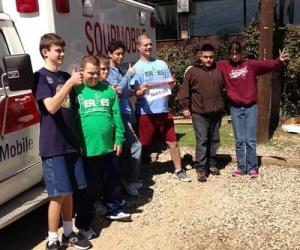 HEROES camps are designed for early childhood through young adults with a focus on vocation, social skills, communication & recreation and leisure.
Younger groups will have the opportunity to work on calendar, weather and functional math and reading for all abilities. Older students look into community for an instructional focus on real life applications. Other activities may include swimming, using the DART system (older children) to practice skills in the community (restaurants, movies and more). Increasing appropriate communication and friendship skills will be embedded throughout the entire day.
Each week is different so you can sign up for one week or more! For an more extensive look at HEROES, visit their website here.
Help fund HEROES
NEW: SEND A KID TO CAMP (financial gift)!
2013 HEROES GOLF Tournament is Tuesday, April 2. Register your Foursome to play.
Ages
Multiple classrooms for ages 3 - 30 years
Camp Activities
Recreation - restaurants, movies, water parks, swimming, and more
Vocation - job skills at local business such as animal shelter and garden centers
Public transportation field trip travel - familiarity- and confidence-booster
How To Register and More Camp Info
2013 HEROES Camper registration form
2013 HEROES Camp Scholarship Application
2013 HEROES Camp Staff Application
9 am - 4 pm, First United Methodist Church of Richardson.
$350 Per week: Extended care offered. Camp fills up fast! Scholarships are available
*Please note that our camp is not licensed by the State of Texas, but we do follow "Ministry Safe for vulnerable persons" policies as mandated by FIrst UMC Richardson