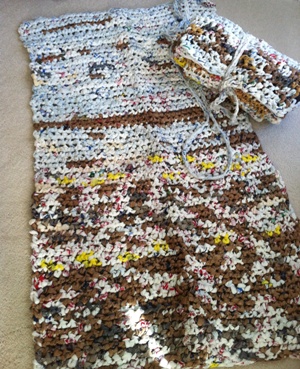 Plastic Bag Sleeping Mats
500 plastic grocery bags, cut into strips, made into "plarn" and crocheted = 1 sleeping mat
We have reached our goal! Anyone still crocheting can bring their mats to church upon completion.
Mats will be delivered to Body and Soul on May 25.
Everyone can participate by doing any of these steps:
Collect plastic grocery bags
Cut bags into strips
Make the balls of "plarn"
Crochet the mats using the balls of plarn
Collection and deposit bins are in the Shawver Welcome Center appropriately labeled.