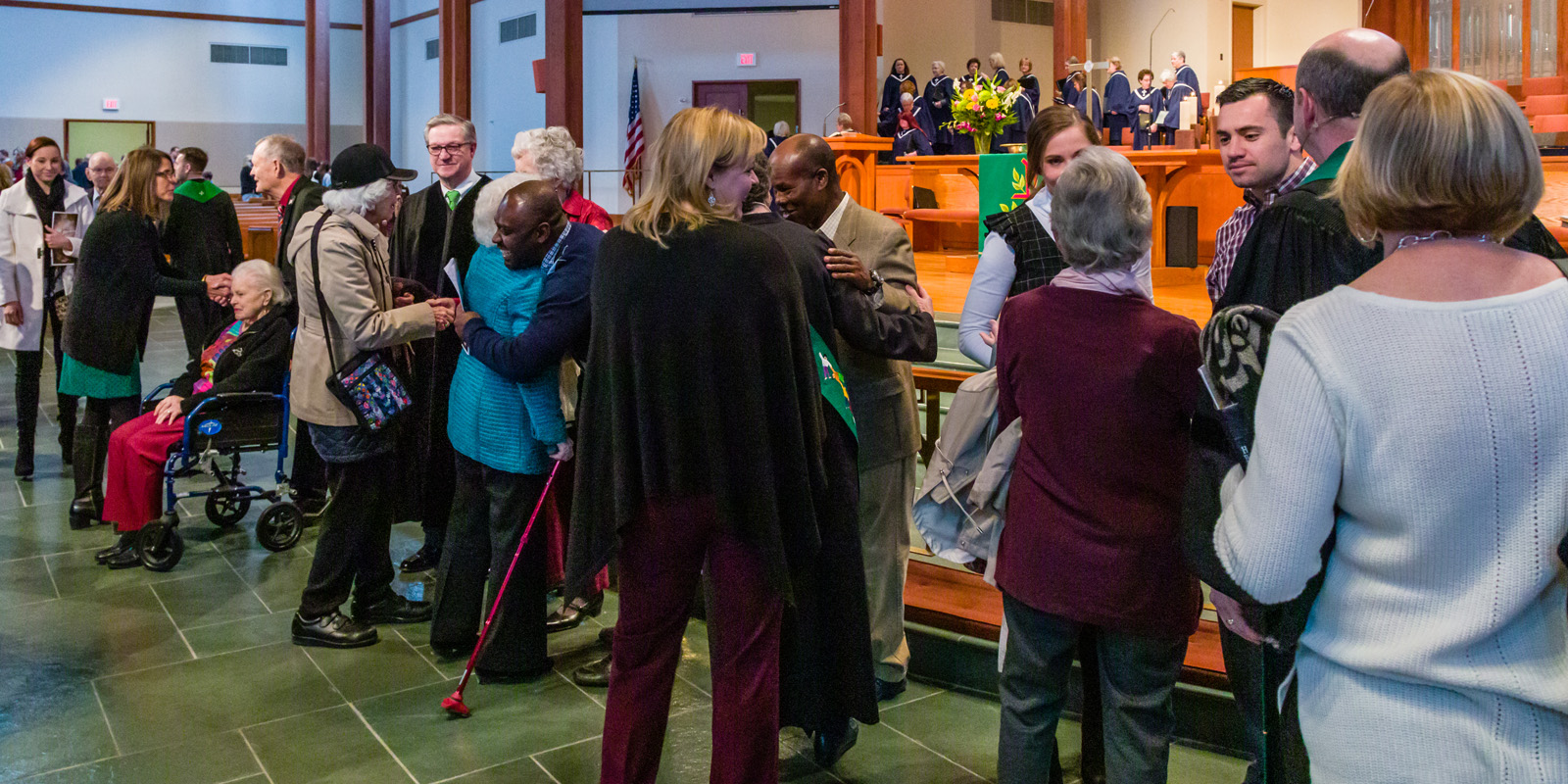 Therefore welcome one another as Christ has welcomed you, for the glory of God. - Romans 15:7
Volunteer with Welcoming Ministries
If you have any questions or to get you and your family connected to serve, please contact .
Welcome Bag Delivery
Assure our first-time guests receive a warm welcome and are invited to return when you deliver a Welcome Bag to their home. This gift of homemade bread along with more information about FUMCR gives us the chance to meet our guests.
• Serve once a month on a team.
• Welcome Bags may be picked up at the church and delivered anytime Monday-Friday.
• Most deliveries are within a 5 mile radius of the church.
• Great opportunity for parents with children!
Sunday Morning Greeters
All ages are invited to serve, as we welcome all those who worship on Sunday mornings! Open doors, share a warm smile and share the excitement with all.
• Serve as your schedule allows
• Most shifts are 20-30 minutes beginning at 8:30 am.
• Children are welcome & encouraged to serve alongside their parents!
Welcome Desk Volunteers
Serve as an ambassador at one of our Welcome Center locations throughout the church campus. Provide directions, share information about ministry areas, and occasionally take sign-ups for church events.
• Serve as your schedule allows.
• Most shifts are 30 minutes.
• Volunteers are NOT expected to know all the answers.
Special Occasion Greeters
Welcome guests to FUMCR for special events, concerts, seminars or holidays.
• Serve as your schedule allows, from once or twice to 10 times a year.
• Shifts vary in length, but are typically 40-45 minutes.
Golf Cart Drivers
Volunteers provide golf cart shuttle service for guests from the parking lot to the main sanctuary and Coleman Family Hall.
• Choose which Sunday mornings you serve.
• Volunteers are asked to serve throughout the morning, driving primarily between 9:30-10:15, 10:45-11:15 and 12:00-12:15.
• Children are invited to serve along with their parents who are driving.
• Drivers must have a valid Texas driver's license and be at least 25-years old.
Guest Correspondence
Offer a warm welcome to newcomers and new members through telephone calls, e-mails or handwritten notes.
• Correspondence is done weekly and may be done from your home.
Parking Lot Crew
Facilitate safe and efficient traffic flow on the campus before and after worship services, concerts, and other special events. Perks include wearing a reflective vest and carrying a walkie-talkie. Contact Drew Presley - drew@fumcr.com