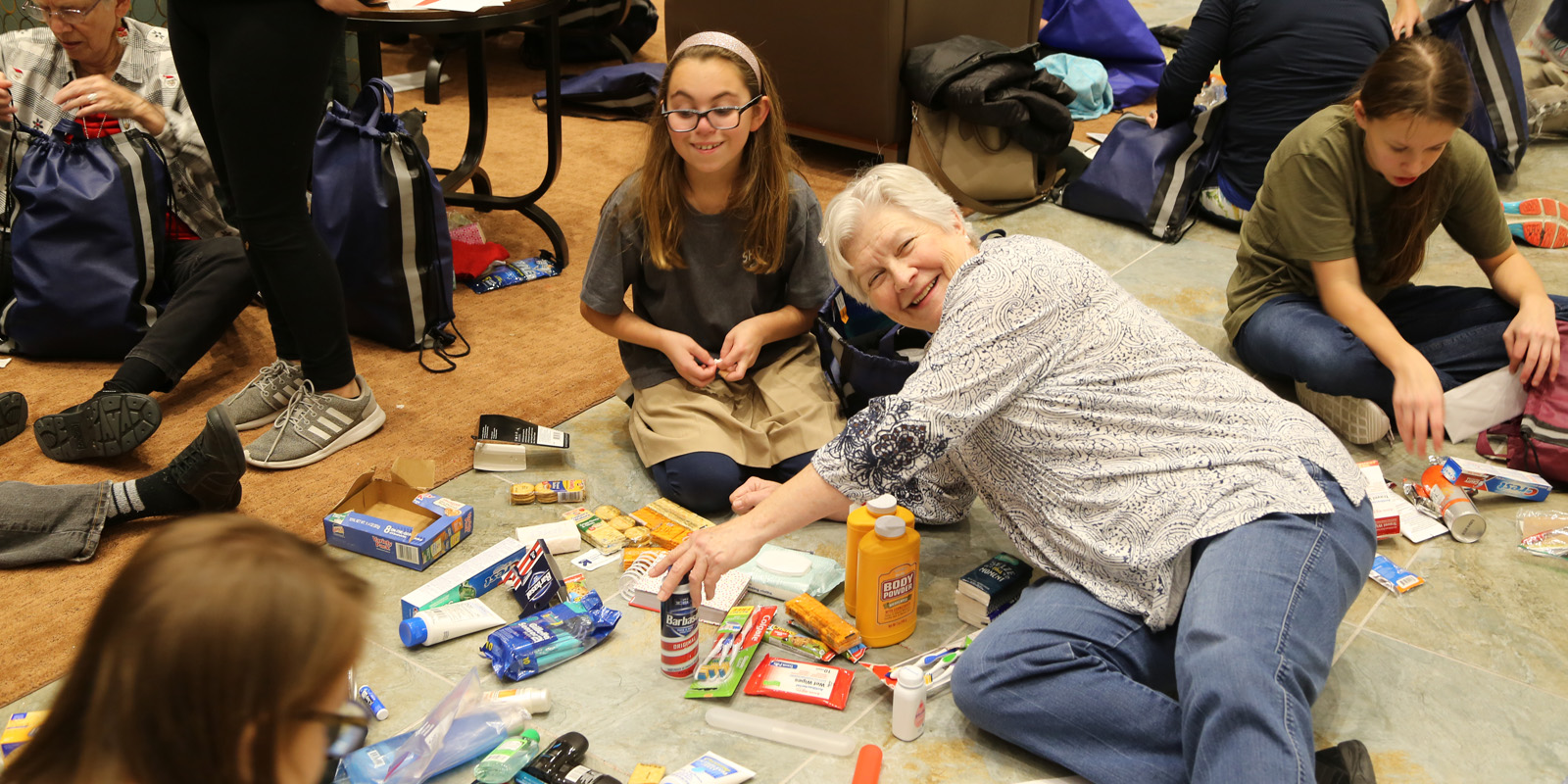 And the king will answer them, "Truly I tell you, just as you did it to one of the least of these who are members of my family, you did it to me." - Matthew 25:40
Church & Society
2nd Monday of each month, 7 pm, Room 225, Education Center
"We recognize, embrace, and affirm all persons regardless of country, as members of the family of God. We urge the Church and society to recognize the gifts, contributions, and struggles of those who are immigrants and to advocate for justice for all." from Social Principles: "The Social Community - Rights of Immigrants"
FUMCR's Church & Society Committee remains concerned for the families (children, moms, dads and youth) affected by the August 28, 2018, Immigration and Customs Enforcement raid at the Load Trailers manufacturing plant in Sumner (outside Paris), Texas. Most of those persons arrested and placed in detention centers were the main bread winners for their families. Now they face deportation. The financial hardship imposed by loss of jobs not only affects them and their families, but the community as a whole. While a local church in Paris has become a "command center" where families can come seeking financial and legal assistance, food or emotional support, the reality is that financial struggles will continue for months to come. Those arrested will not be able to find further employment by which to support their families, pay rent, buy groceries or make mortgage payments.
As a committee, we have committed to pursue avenues through which we may best be of service and support to those affected by this raid in Sumner and those affected by future raids elsewhere. A bin has been placed in Coleman Family Hall to collect donations of food, toiletries, and other needs that may arise as a result of reduced wages.
Groceries: non-perishable foods, flour, arroz, frijoles pinto (can or bag), tortillas, leche en polvo, cereal, manzanas, plátanos, naranjas, clementines, orange juice, apple juice, peanut butter, jelly, coffee, sugar, powdered creamer, oil, bags of potatoes

Toiletries: diapers, shampoo, conditioner, body wash, hand sanitizer, wipes, clorox wipes, toothpaste, toothbrushes, deodorant, feminine hygiene products, acetaminophen, naproxen sodium, ibuprofen

Other needs: zip top bags, trash bags, inflatable mattresses, sleeping bags, blankets, sheets
New members are always welcome to be a part of this group!
The group addresses these social and justice issues, as well as other religions and social issues present in our community:
AIDS
The Environment
Homelessness
Hunger
Immigration
Medical ethics
Poverty
Racism
Trafficking
Through the following programs:
Body & Soul Sunday meal for homeless individuals
Book discussion group corresponding to the Richardson Reads One Book program
Meals for AIDS Supper Club
Quarterly dinners for New Friends New Life
Seminars on issues listed above
Totebag Ministry to homeless at Christmas
Tutoring at a Richardson school