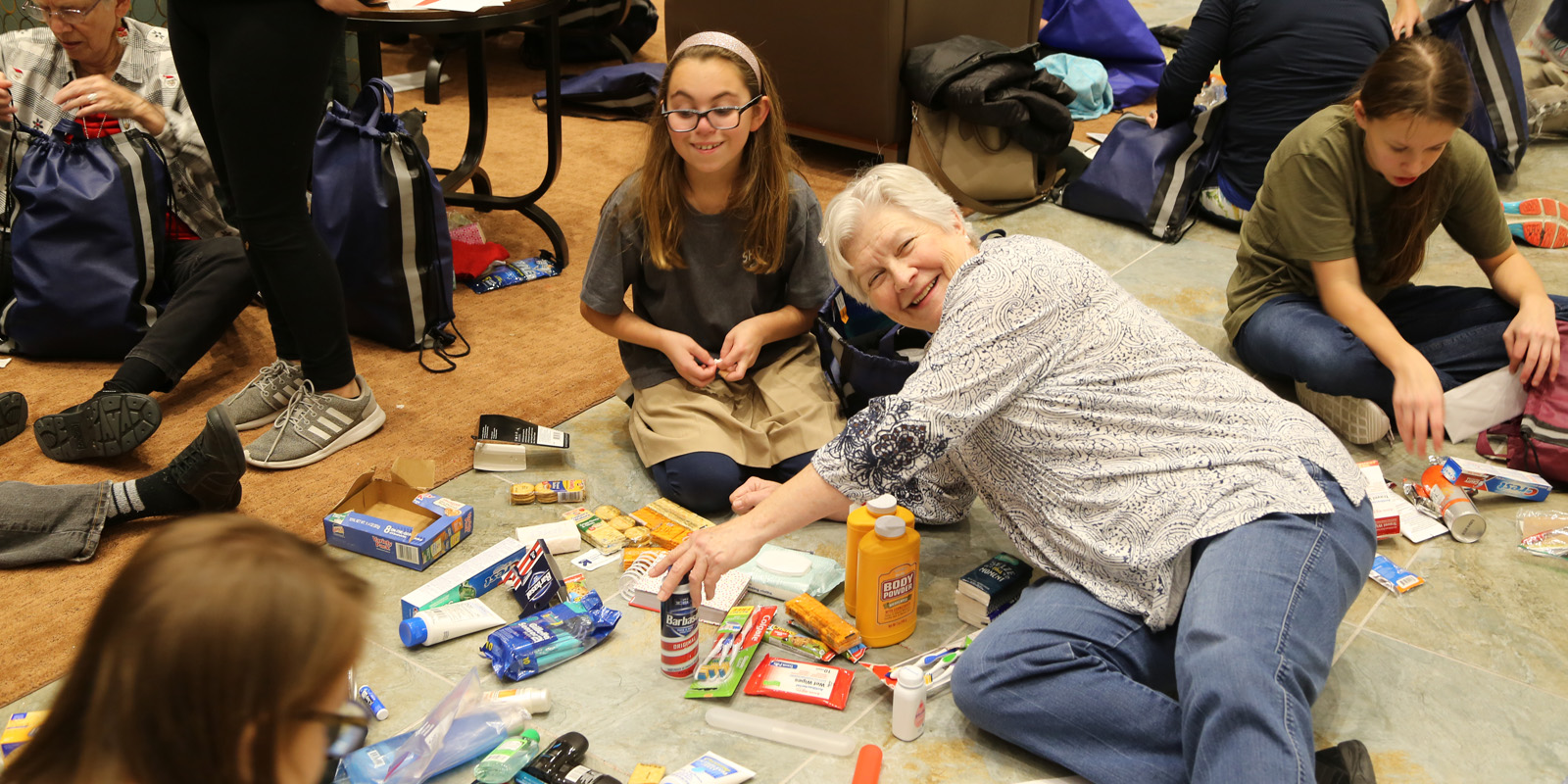 And the king will answer them, "Truly I tell you, just as you did it to one of the least of these who are members of my family, you did it to me." - Matthew 25:40
Church & Society
2nd Monday of each month, 7 pm, Room 225, Education Center
New committee members are always welcome to join us as we work in areas of important social concern, developing resources to inform, motivate, and train United Methodists on issues of social justice in the society
The Cradle-to-Prison Pipeline
The cradle to prison pipeline can be defined as "the life trajectory that makes it more likely for a poor child of color to end up in prison than his white peers not because of his lack of potential but simply because of the access he has to opportunity due to race and family income." Source: UT Austin Texas Institute for Child & Family Wellbeing
Opportunities abound in North Texas for making a positive impact at any stage of the "pipeline" and breaking the cycle of incarceration. Below is a list of area organizations that would greatly benefit from volunteers or donations from individuals, groups and businesses.
Know Your Bias
We all have biases. They are our experiences that turn into our habits that turn into our instincts.
Initiatives We Support
AIDS Supper Club
Friday dinner, bi-monthly, for residents of AIDS Services of Dallas Hillcrest House.
Volunteers prepare a dish at home and/or go to the facility, serve, and eat dinner with the residents. Volunteers meet at the church at 4:45 p.m. to go to the Oak Cliff resident facility and return about 8:00 p.m. Contact Dee Weaver at 972.996.0159 or dweaver@fumcr.com to help.
Body & Soul
Weekly Sunday meal served to homeless individuals at 4 pm at Dallas' St. Paul UMC.
Cooking teams serve one Sunday each month, from 2-5 pm.
Coordinators serve one Sunday each month, from 3-5 pm, to transport the servers on a church bus.
Individuals and groups may offer to serve the meal and clean up on a regular or one-time basis, and ride with the coordinator on a church bus. 3-5 pm.
Contact for more information or to volunteer.
New Friends New Life
Provide dinner once each quarter for ongoing program for women who have escaped the sex industry. New Friends New Life Website
People in Need (PIN) Fund
FUMCR's resource to assist people who walk in or call seeking emergency financial assistance.
Volunteers contribute money to the fund. Contact for information.