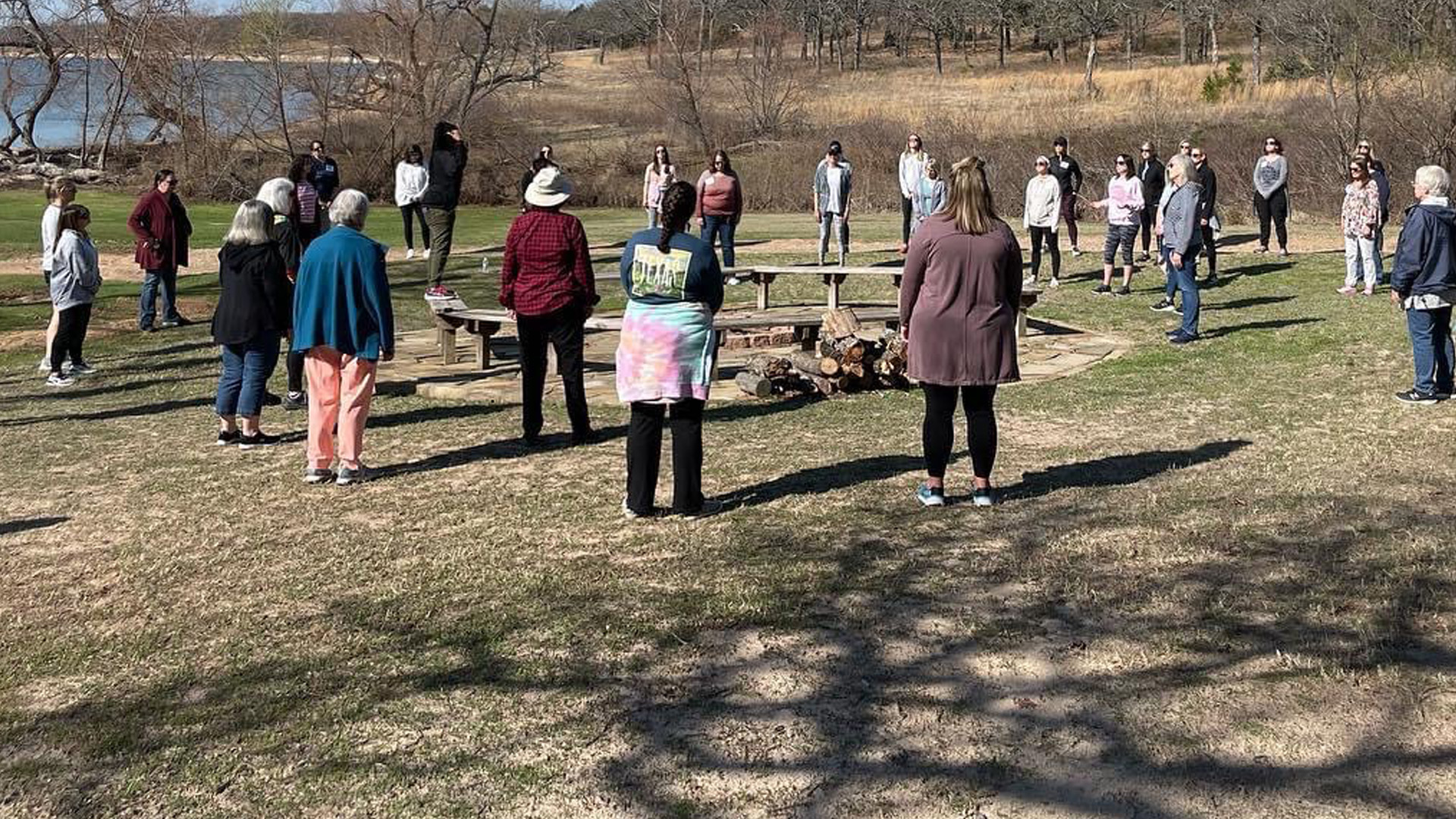 United Women in Faith
We believe love in action can change the world! We're a sisterhood acting in faith to tackle the hard work of the world without hesitation. Driven by God's love and united in sisterhood, we work to improve the lives of women, children and youth. Every day, we show up. We take action. We get it done. And we invite you to join us.
UWF is still relevant after 150 years because we continue to make necessary changes to further connect spiritual women to act boldly for justice and transform communities.
UWF at FUMCR provides support for the needs of women and children in our congregation and our local community as well as financially supports UWF nationally and internationally through monthly circle meetings, semi-annual unit meetings, and semi-annual project parties.
Women's Ministry Calendar of Events
Save the Date: April 5-6 for Women's Retreat 2024 "Restore" at Prothro Center with leader Rev. Dianne McGehee returning. $125 double occupancy, $160 single cccupancy.
Leadership
Pam Shamblin • President
Robin Kelly • Vice President
Linda McAlister and Pat Hatinger • Membership
Kim Hefley and Rebekah Gilbert • Spiritual Growth
Sherrie Burns • Education and Interpretation
All 2023 Officers
Circles
Esther • 3rd Sundays, 12:15 pm
Hannah • 1st Tuesdays, 7 pm
Joanna • 1st Wednesdays, 9:30 am
Koinonia • 3rd Mondays, 11 am
MAMAS of Littles • 2nd & 4th Mondays, 9:30 am
MAMAS of Middles/Bigs • 1st Wednesdays, 11:30 am and 3rd Sundays, 5:30 pm
Morning Glory • 1st Mondays, 10 am
Rejoice • 4th Tuesdays, 9:30 am
Ruth • 2nd Thursdays, 6:30/7 pm
DETAILS & CONTACTS
FIND THESE GROUPS & MORE ONLINE
We Support
CC Young
Dallas Bethlehem Center
Methodist Hospital Dallas
Wesley Rankin Community Center
Let UWF Help You Celebrate at FUMCR
Our volunteers will set up, serve, replenish food and drinks, and clean up when the event is over. Your donation will fund missions for the United Methodist Church through United Women In Faith. Contact Glenda Hanks (grins2u@yahoo.com) for information on how we can help you host a celebration and enjoy the party as well.
UWF Reading Program
A cherished tradition, members explore, share, and discuss meaningful books from five categories: Education for Mission, Leadership Development, Nurturing for Community, Social Action, and Spiritual Growth.
Congregation members of all ages and reading levels may take advantage of self-checkout from the UWF Book Nook, located up the stairs from Shawver Welcome Center.
Greater UWF
Women's Ministry This Week