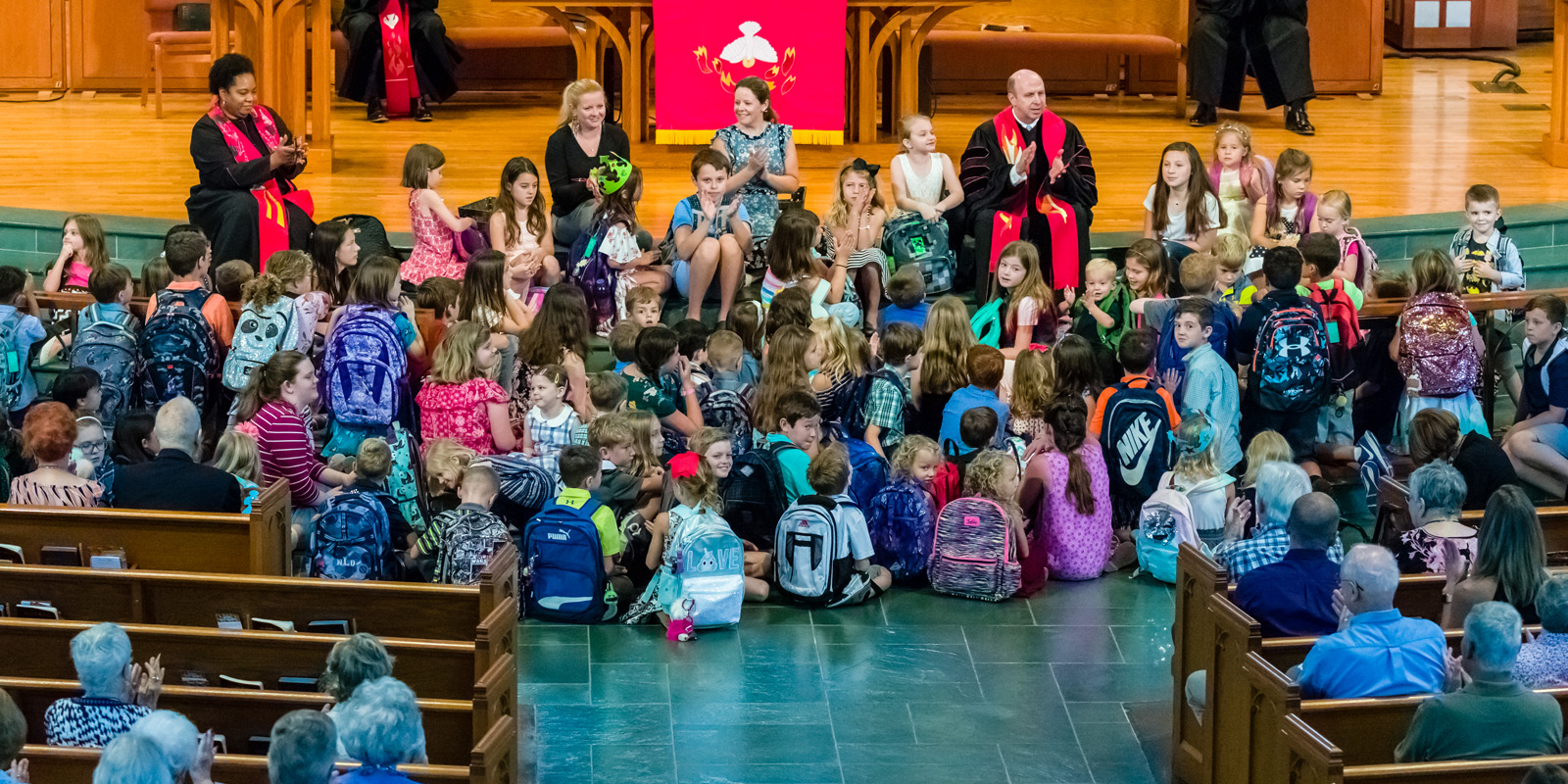 Vacation Bible Camp: Catch the Wave
June 13-17, 9 am - 12 noon
Water can be a single raindrop, a flowing stream, a raging river, or a mighty ocean. God shows up in and around water over and over again. Come join us as we discover how God parted the Red Sea, Jesus turned water into wine, and Jesus is the Living Water that nourishes our souls and quenches our thirst. We'll experience the flowing streams of God's grace and the fountain of Jesus' love through songs, stories, crafts, games, snacks, science activities, and missions.
Registration is Open
Note: Children of volunteers will have priority. All other students will be waitlisted until they are placed in classes. As more volunteer positions are filled, more children will be placed. Families will be notified via email by May 16 (or earlier) of class placement. The email will include a payment link.
Children completing Pre-K 4 - 6th grade
Volunteer Info
This is truly a fun and special week working with children from our church and community, so if you are able to help out, please submit your availability and interests online via the links above. If you are unable to volunteer all 5 days, please indicate that on the form.
Childcare (for ages 3 and under) is provided for volunteers who are working 3 or more days the week of VBC. Your confirmation email will include a link to register your child for childcare.
Questions? Contact Averie Snyder, volunteer coordinator, at vbc.fumcr.volunteer@gmail.com or 214.801.7255.
---
Children's Ministry This Week