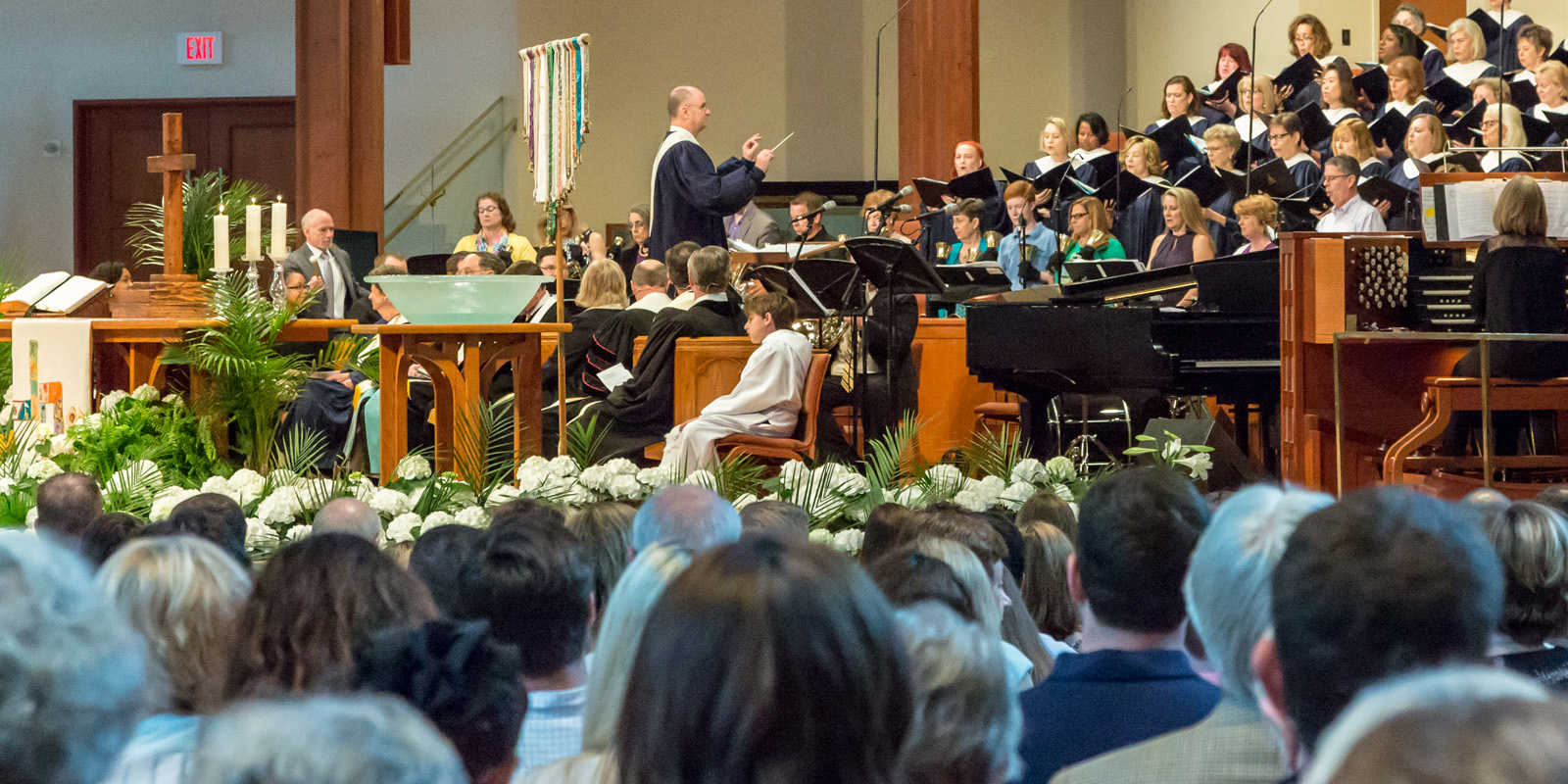 O sing to the Lord a new song; sing to the Lord, all the earth. - Psalm 96:1
The Journey Youth Choir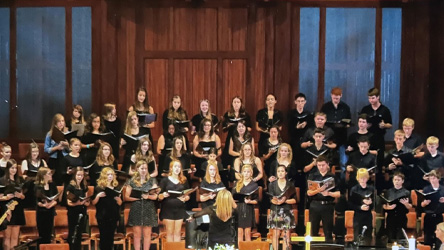 The Journey Youth Choir is open to ALL youth in grades 7-12. No audition or choral experience is necessary. Our mission is to deepen our faith and worship experience while leading the congregation in music most Sunday mornings. Do you play an instrument or sing in choir at school? We'd love to have you be a part of our music family! Our youth choir members will have some incredible opportunities for fellowship, mission, and ministry in 2022-2023.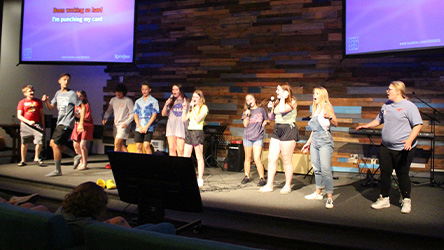 Rehearsals
Sundays, 4-5:15 pm in Fleming Rehearsal Hall in the Orr Music Suite

Each spring, we put on a fantastic musical revue called Dessert Theater, and it showcases the amazing talents of our fabulous youth.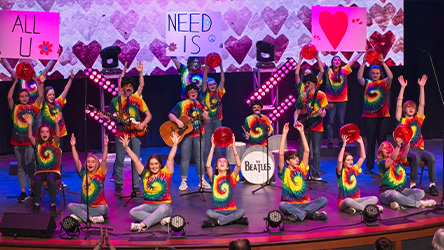 We take a youth choir tour in June!
Past Youth Choir Tours include:
• New Orleans
• Memphis and Nashville
• Chicago
• Disney World
Together we sing, together we serve.
For more information, contact our Director of Student Music, Caitlin Molechat at caitlin@fumcr.com.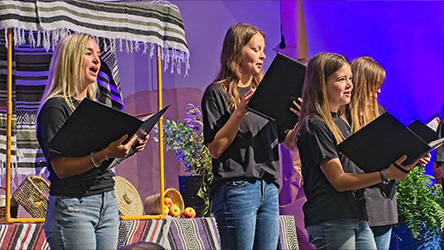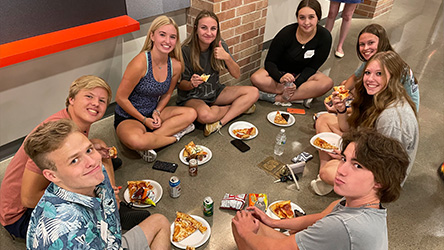 ---
Bells of Bronze Youth Handbell Choir
All 7th-12th graders are welcome!
Rehearsals: Sundays, 3-4 pm, Orr Music Suite