And the king will answer them, "Truly I tell you, just as you did it to one of the least of these who are members of my family, you did it to me." - Matthew 25:40
It's part of our mission and in our DNA:
Serve with Christ
Browse this page as well as the Give+Serve area of the menu to find opportunities to serve with FUMCR that fit your interests and availability.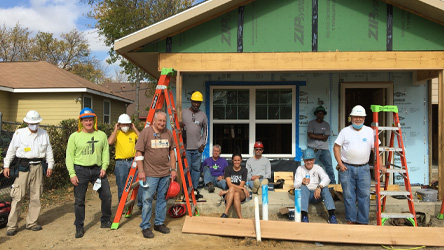 Richardson Area Habitat Build
Thursdays & Saturdays, Oct 17 - Dec 10, 7:45 am - 3 pm
Help build a Habitat for Humanity house for a qualified family with Richardson Area Interfaith Habitat.
Max. 10 volunteers per day. Register weekly to help manage capacity. 6' distancing and face masks required. Wear sturdy shoes. Optional tools: tool belt, hammer, tape measure, speed square.
Details, Waiver, Screening Questions.
Contact: Ed Murray - emurray1944@gmail.com, 972.301.2794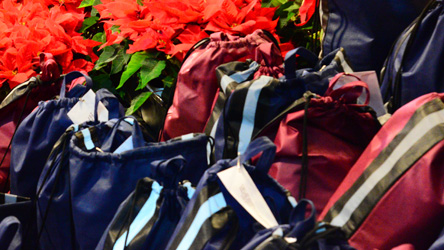 Totebags for Homeless Individuals
Each year, FUMCR provides totebags filled with toiletries, snacks, socks, hats, and gloves to individuals who are homeless. 2020 is no different, but our method will be. This year we have asked for:
• online financial contributions by Nov 22 in increments of $25 per bag (approx. 40% savings due to buying in bulk) and
• volunteers to come to the church to fill the bags with items that will be purchased in bulk.
Totebag-Filling Shifts in the Gym
Mon, Dec 7, 10 am - 2 pm (four 1-hour shifts of 14 people each)
Wed, Dec 9, 9:30-1:30, 6:30-8:30 (six 1-hour shifts of 14 people each)
Thur, Dec 10, 9:30-1:30, 6:30-8:30 (six 1-hour shifts of 14 people each)
Totebags will be delivered to agencies on Tuesday, December 15.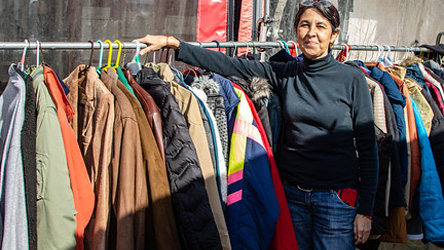 Toy and Coat Drive
Bins will be outside Shawver Welcome Center until Dec 14
Please join the Senior Adults in providing new, unwrapped toys and new or gently-used, clean coats to those in need in our area and beyond. Give the gift of a happy Christmas morning to a child, or warmth to a child or adult this winter.
All donations will go to Network of Community Ministries.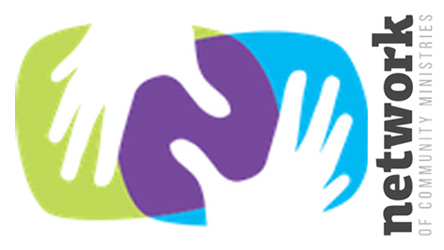 Network of Community Ministries
Network of Community Ministries is in need of compassionate and dedicated volunteers to help serve our neighbors in need.
Onsite options: Food Pantry, Clothes Closet, Food Delivery, Mobile Food Pantry, and Toyland Express.
Remote options: data entry, senior companion calls, and utility assistance.
Learn More & Sign Up to Volunteer
Network welcomes In-kind donations of regularly needed and seasonal items to help serve people in need.
Donation drop-off: Mon - Wed, 8 am - 3:45 pm; Thur, 12-7:45 pm; Sat, 9 am - 12 noon. (FUMCR volunteers receive donations at Network on Tuesdays, 1-3 pm.)
Monetary donations are always welcome.
Give via FUMCR Give directly to Network
Network of Community Ministries
741 S. Sherman St., Richardson, 75081
thenetwork.org | 972.234.8880
Mon - Thur, 8 am - 4 pm | Saturday, 9 am - 2pm