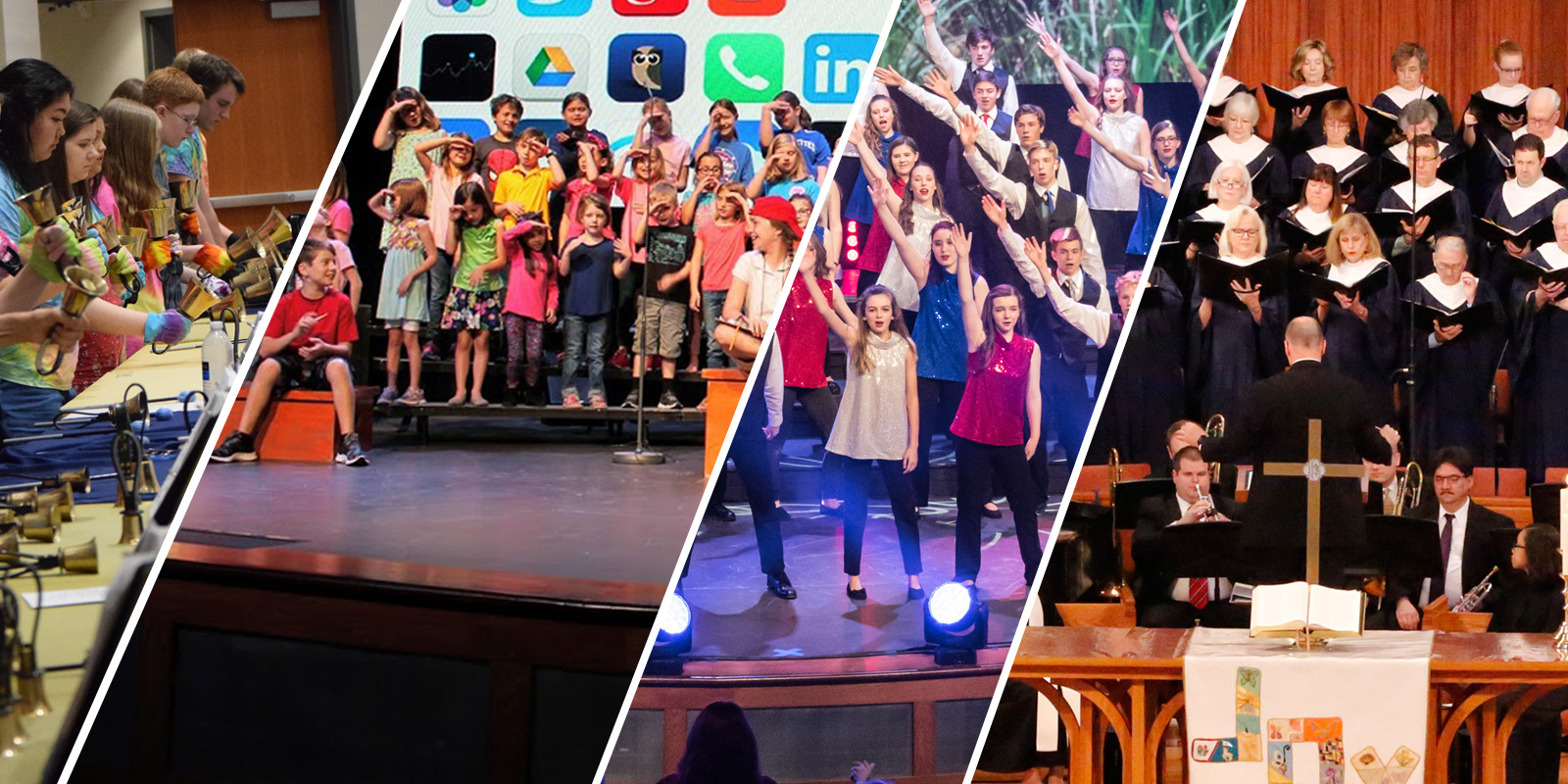 O sing to the Lord a new song; sing to the Lord, all the earth. - Psalm 96:1
Children's Choirs
2018-19 Kick-off Party
Sunday, September 9, 4-5 pm, Ogden Fellowship Hall!
Kids, kindergarten through 6th grade, come and join us for children's choirs!
​Parents and guardians, come for the first 15 minutes to learn about our year ahead!
Online registration for children's choir and children's handbells opens August 15.

Rehearsals
Sundays, 4-5 pm, Orr Music Suite
All are welcome at any time! We provide and teach developmentally appropriate songs and activities to allow each child to grow in her/his understanding of and relationship with God, as well as instill the life-long skill of worship leadership.
Vocal Choirs
Hallelujah • Kindergarten & 1st grade • Directed by Susie McCoy
Hosannah • 2nd & 3rd grades • Directed by Elsa Williams
Rejoice • 4th - 6th grades • Directed by Linda Armstrong
Children, 2nd grade & up, are welcome in handbell choirs.
Music Makers 2018 will be held July 16-20 with performances on July 22.
This very special summer music camp is designed to provide a positive Christian musical experience for all children entering grades 2-7. The camp is an intense week of choral singing, culminating in the performance of a children's musical.