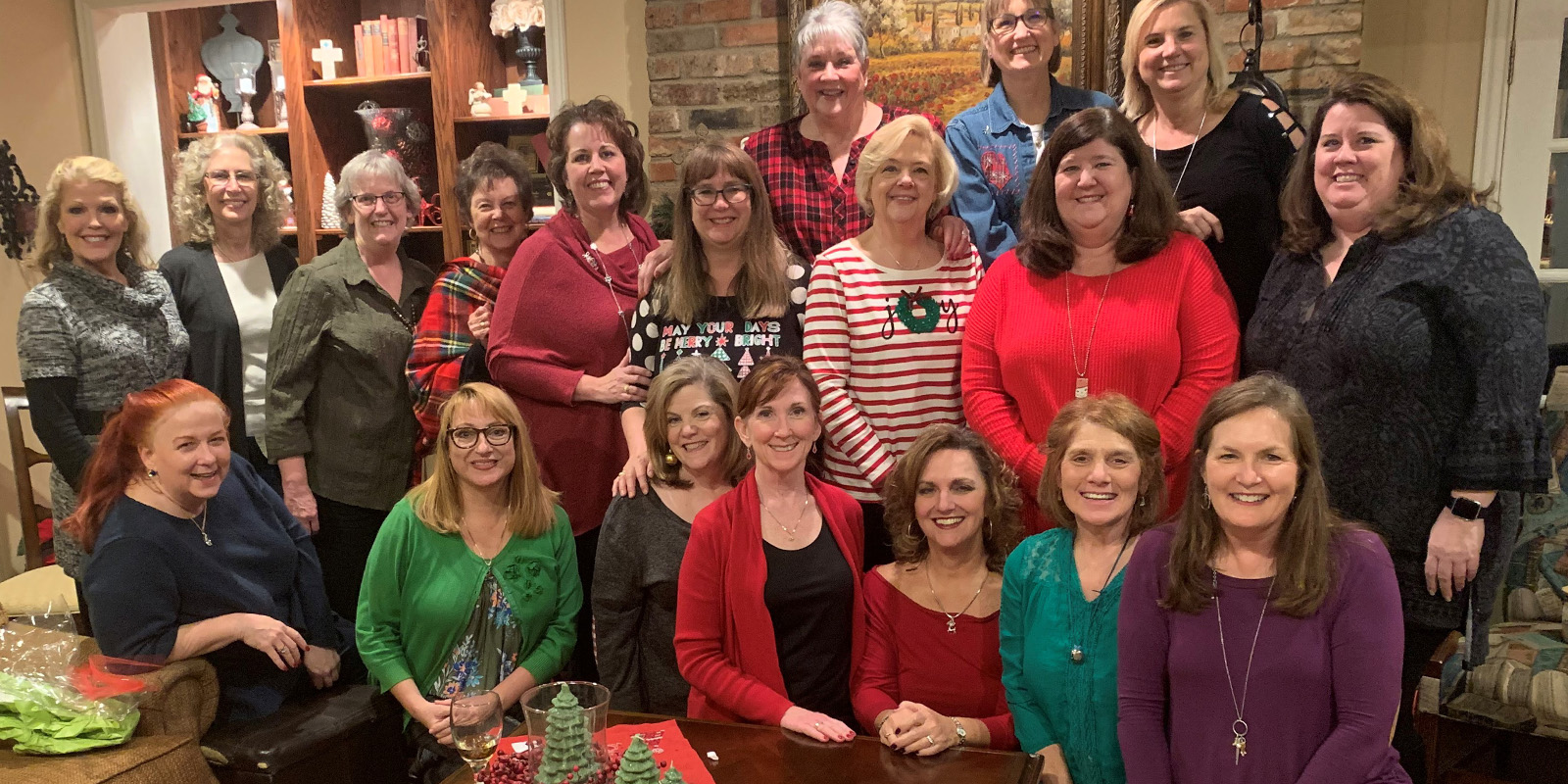 Women's Ministry
Picture: UMW Hannah Circle
MAMAS
Mothering at Many Ages and Stages (formerly MOPS & MOMSnext chapters)
Craving community and connection with other moms? Come find your people and enjoy some kid-free time with one of our awesome moms' groups. It's not just about great speakers, fun crafts, service opportunities, and conversations around your table. It's about the real relationships forged as we experience motherhood together and explore faith, family, and fun.
2021-22 Theme: With Great Joy
"May the God of hope fill you with all joy and peace as you trust in him, so that you may overflow with hope by the power of the Holy Spirit." Romans 15:13
It is our hope that this year, as we gather again after a year of darkness, isolation, and hardship, that we would be filled with great joy and that we would find joy, embrace joy, and share joy in our everyday lives.
Cost is $50. Childcare is available. Our groups are open to all, and we welcome new members throughout the year! FUMCR membership is not required.
Monday Morning Group
Predominately mothers with preschool and elementary students
9:30 am • Sept 13 & 27, Oct 4 & 25, Nov 8 & 29, Dec 13, Jan 10 & 24, Feb 14 & 28, Mar 28, Apr 11 & 25, May 9 & 23
Contact: Amy McCloskey, amyability@gmail.com
Wednesday Midday Group
Predominately mothers with elementary, junior high, and high school students
11:30 am - 1 pm • Sept 1 & 15, Oct 6 & 20, Nov 3 & 17, Dec 1 & 15, Jan 5 & 19, Feb 2 & 16, Mar 2 & 23, Apr 6 & 20, May 4 & 18
Contact: Jennifer McKelvey, jgmckelvey@gmail.com