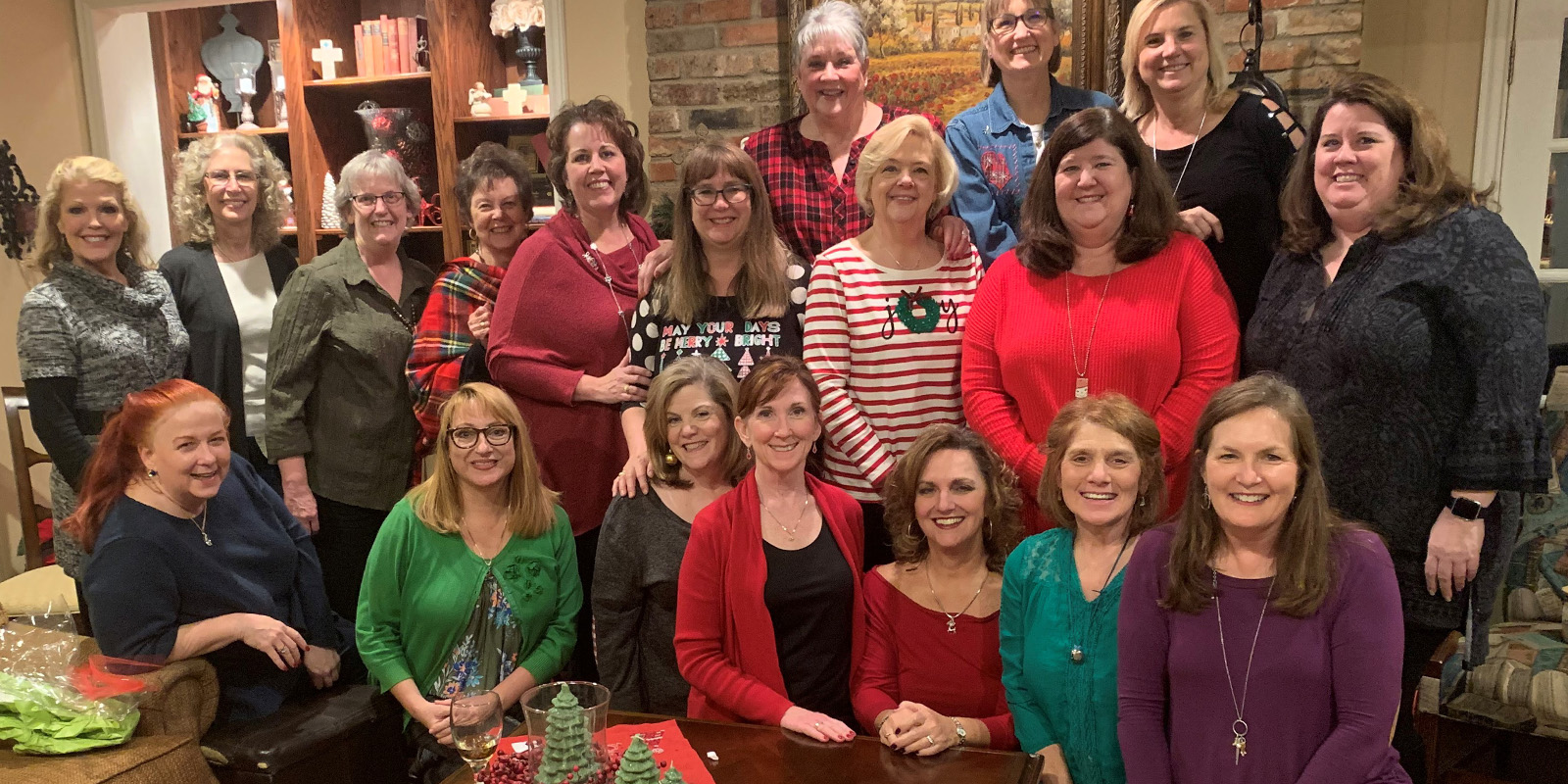 Women's Ministry
Picture: UWF Hannah Circle
MAMAS UWF Circles
"Mothering at Many Ages and Stages"
Craving community and connection with other moms? Come find your people and enjoy some kid-free time (childcare is available) with one of our awesome moms groups. It's not just about great speakers, service opportunities, and meaningful conversations around your table. It's about the real relationships forged as we experience motherhood together and explore faith, family, and fun. Our groups are open to all, and we welcome new members throughout the year! FUMCR membership is not required.
MAMAS have joined United Women in Faith to become Circles. We are excited for the growth provided by being part of a wider and deeper community for us to benefit from and serve.
Moms of Littles Circle
Predominately mothers with preschool and elementary students
Twice monthly on Sundays, 3-5 pm, and Mondays, 9:30 am - 12 noon, in room 211
Fall 2023 Dates: Sept 11 (9:30-12), Sept 25 (9:30-12), Oct 1 (3-5), Oct 23 (9:30-12), Nov 12 (3-5), Nov 27 (9:30-12)
Spring 2024 Dates: Jan 14 (3-5), Jan 22 (9:30-12), Feb 11 (3-5), Feb 26 (9:30-12), Mar 3 (3-5), Mar 25 (9:30-12), Apr 14 (3-5), Apr 22 (9:30-12), May 5 (3-5)
I'm interested! Childcare Reservation
Contact: Rebekah Gilbert, rebekah.p.gilbert@gmail.com
Moms of Middles & Bigs Circle
Predominately mothers with elementary, junior high, and high school students
1st Wednesdays, 11:30 am - 1 pm and 3rd Sundays, 5:30-7 pm, in room 2C, 2nd floor Bartula Family Life Center
Fall 2023 Dates: Sept 6 (11:30-1), Sept 17 (5:30-7), Oct 4 (11:30-1), Oct 15 (5:30-7), Nov 1 (11:30-1), Nov 12 (5:30-7), Dec 6 (11:30-1), Dec 17(5:30-7)
I'm interested Childcare Reservation
Contact: Jennifer McKelvey, jgmckelvey@gmail.com