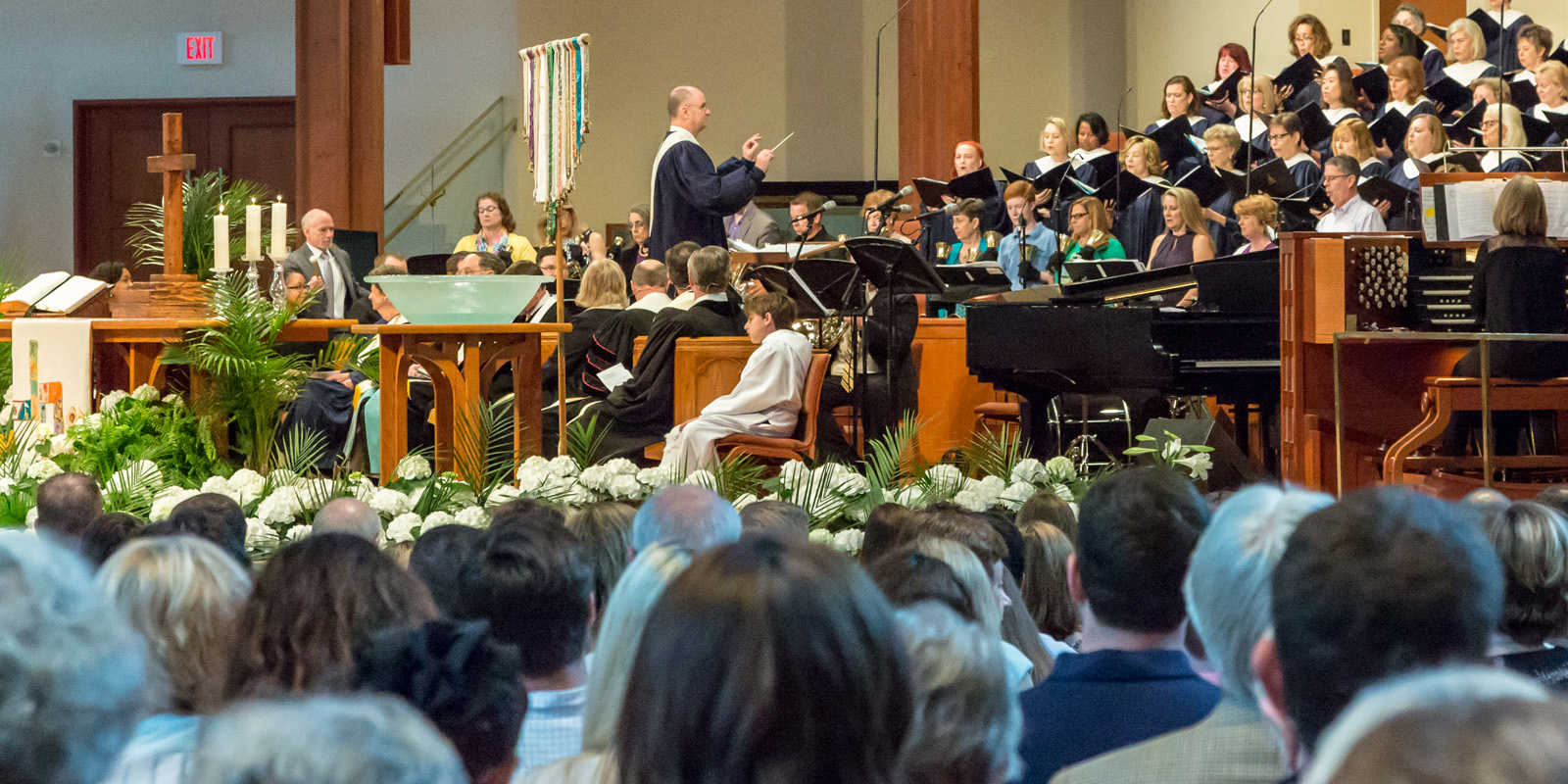 O sing to the Lord a new song; sing to the Lord, all the earth. - Psalm 96:1
Chancel Choir (Adults)
Chancel Choir welcomes anyone who loves to sing!
Rehearsals
Wednesdays, 7-8:45 pm, Fleming Rehearsal Hall
Childcare is available by making a RESERVATION ONLINE THROUGH FELLOWSHIP ONE at least four (4) business days prior to your event or meeting. A confirmation email will be sent to your registered email. Cancellation notice should be given at least 24 hours in advance if your child will not be present for previously reserved childcare.
More about Childcare for Church Events
Worship Participation
Sundays, 9:45 and 11:00 am services. Members may choose to sing at one or both services each week.
More...
Chancel Choir is a supportive fellowship with numerous opportunities for deepening friendships and caring for one another. In addition to Sunday morning worship, the choir presents a number of special concert events throughout the year.
Every few years, the Chancel Choir shares their love of music on an international music tour. In the summer of 2015, the Chancel Choir toured Austria and Germany and sang in some of the area's great cathedrals.