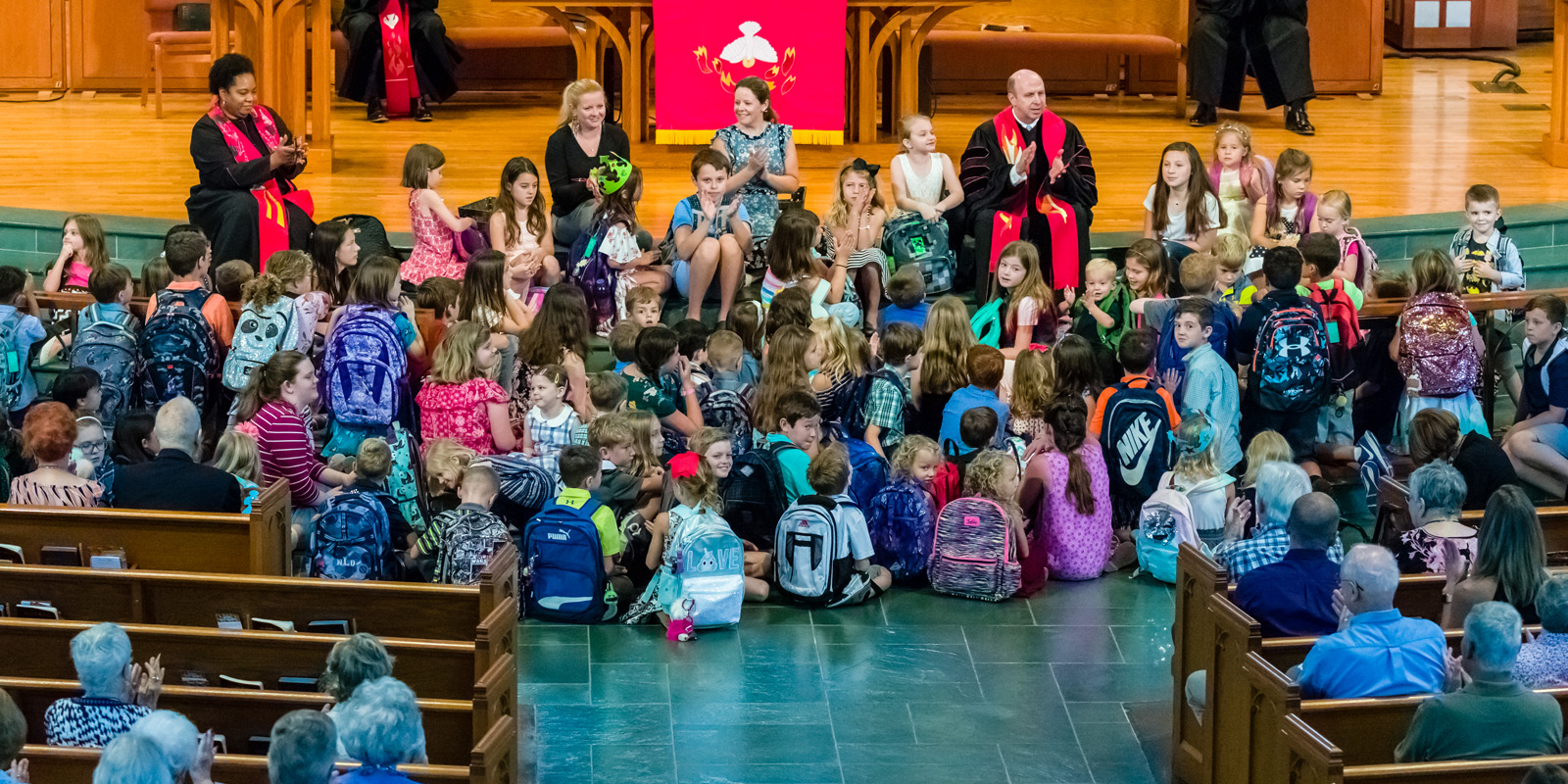 Sunday Mornings for Children
Children are always welcome in worship services.
Sunday School
9:45 am • 3 years - 6th grade
11 am • 3 years - kindergarten
5th & 6th grade Sunday school + monthly Sunday afternoon group • Breakaway
Nursery
9:45 & 11 am • 6 weeks - 2 years
Health and Safety Precautions for the Nursery
Please consider the health of all of the children and nursery staff and do not bring your child to the nursery if they have had any of the following symptoms within 24 hours:
• Fever above 100º
• Rash, other than diaper rash or one diagnosed by a doctor as non-contagious
• Cough due to a contagious condition
• Discharge from eyes or nose due to an unknown cause or a contagious condition
• Swelling in any part of the body
• Vomiting
• Diarrhea
• Green or yellow runny noses
Parents are responsible for bringing all care items that their child may need, including diapers, wipes, and bottles that are clearly labeled with first and last names. No snacks will be provided.
Monthly eNews from FUMCR Children's Ministry
---
Children's Ministry This Week