Access Super Bowl Sunday "Tailgate" Worship Service
Sun, Feb 7, 11 am, Bartula Family Life Center Gym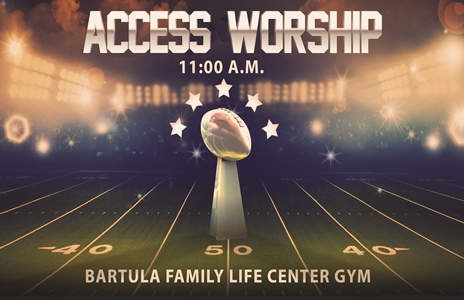 Join the Access community for a Super Bowl-inspired worship service complete with tailgate party snacks. Wear your favorite team gear and worship God with contemporary Christian music and a sermon from the Apostle Paul's comparison of Christians to athletes.
Rev. Rich Rindfuss will be preaching.
No 5 pm Access service on Feb 7.
More about Access: accessgrace.tv