Laugh & Rejoice
Sat, Sep 12, 6-8 pm, Bartula Family Life Center
Sweet Firefly ice cream sundaes and entertainment by the Singapore Slingers.
Doors open at 6:00. Concert at 7:00.
$10 each. Tickets on sale Sundays in Shawver Welcome Center starting Aug 9.
Sponsored by Senior Adult Ministry. All are invited!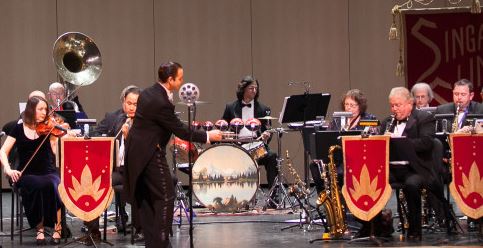 The Singapore Slingers is Dallas' number one source for pre-swing dance music. The 17-piece orchestra features an expansive repertoire, specializing in the popular music of 1895-1935: fox trots, rags, marches, waltzes, and hot jazz, as well as one-steps, two-steps, tangos, and rumbas.