Acolyte Registration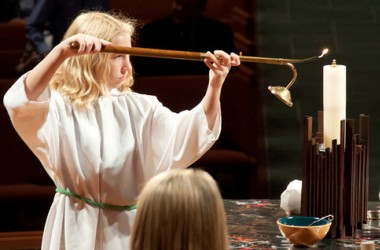 All 2014-15 5th and 6th graders are encouraged to consider serving in worship as an acolyte.
This requires wearing a robe/alb, sitting up front with the pastors, taking the candle or Bible into and out of worship. Acolytes serve at 8:45 and 11 am services.
Register Online Training will be offered.