Give to . . . Nepal
Give online to UMCOR (United Methodist Committee of Relief) to support disaster relief around the world, where it is needed, when it is needed. 100% of your donation goes to UMCOR.
The _Online Giving Give Now link is always available at fumcr.com/give. The page looks like this:

The _Online Giving - Give Now link opens the following screen. You can designate your gift to the Operating Budget, Imagine Building Fund or Other, with a field to explain your "other" gift.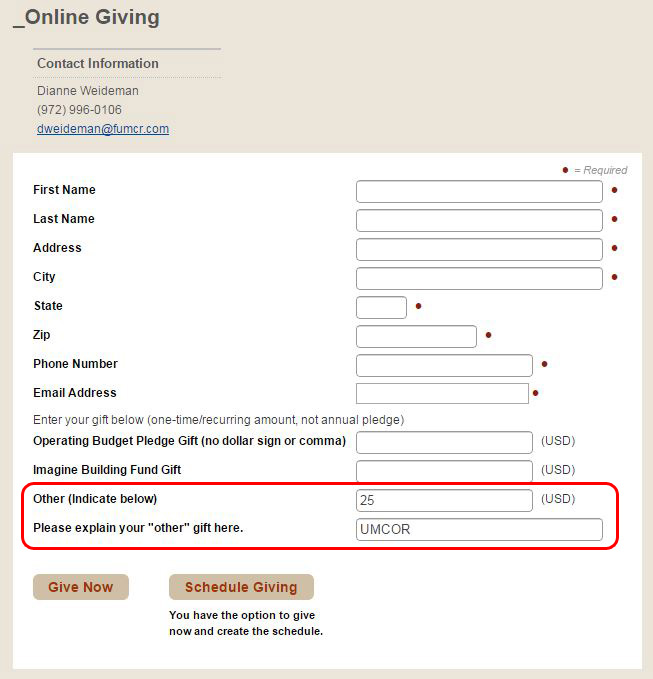 To give to Nepal, enter the donation amount and enter UMCOR in the explanation field.