ACH Foster/Adoption Information Meet & Greet
Mon, Aug 12, 6-8 pm
Room 2A, Bartula Family Life Center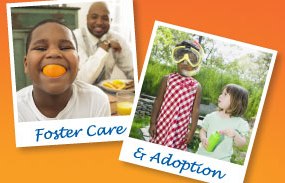 Adopt a new attitude! Become part of our adoptive family or foster some family fun!
Consider becoming a foster parent. Can you picture yourself as a foster and/or adoptive parent? Fostering and/or adopting a child can be challenging, but also highly rewarding.
At ACH, we're here to help every step of the way. That first step starts here at FUMCR with an informational Meet and Greet on Monday, May 13, 2013 at 6 pm in Room 2A.
Come ask questions, gather information or start the process with ACH Child & Family Services. ACH will have their foster/adoptive training here at FUMCR to accommodate our families and community.