Annual UMW Backpack Project
Give Richardson ISD Students a Chance for a Great Beginning for the 2015-16 school year!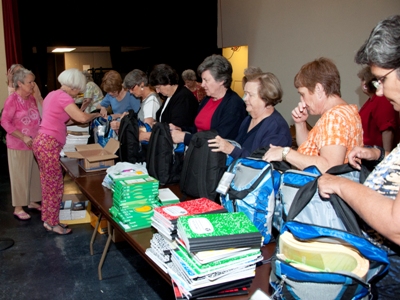 The annual UMW-sponsored backpack project, in cooperation with Network of Community Ministries, will begin July 1 and continue through August 26. All FUMCR members are invited to donate $10 to buy one new school backpack for the next school year. Our goal this year is to give away 1,000 backpacks.
Donations may be given:
In the offering plate on Sundays
In the church office during the week
Online (direct link)
Online at fumcr.com/giving > Select Give Now next to Backpacks for NETWORK
Please mark checks and cash: BACKPACKS.