And the king will answer them, "Truly I tell you, just as you did it to one of the least of these who are members of my family, you did it to me." - Matthew 25:40
It's part of our mission and in our DNA:
Serve with Christ
Browse this page as well as the Give+Serve area of the menu to find opportunities to serve with FUMCR that fit your interests and availability.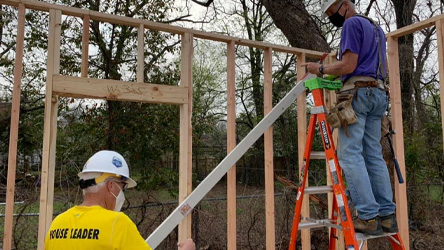 Habitat House Build
Thursdays & Saturdays through May 22 at 2702 Macon
Richardson Area Interfaith Habitat, with support from Thrivent, has begun it's 43rd house! The team can always use new volunteers and will train on site.
Volunteers are asked to sign up online following these instructions and the following helpful hints:
• Background Check - Required of first-time volunteers. Valid for five years. May take up to 48 hours to return approval. Social security field is not required. Select "no Social Security" if you do not wish to provide it. Should be no charge.
• Restricted Registration - Choose Group. Enter code RAIH.
• Volunteer Opportunities - Choose only 1 or 2 near-future days at a time to ensure all volunteers have opportunity to help. Maximum 10 volunteers per day.
• Let Ed Murry (emurray1944@gmail.com / 972.301.2794) know the week before you are planning to help.
Meet near the Walk with Me garden at 7:30 am. Bring a hammer, retractable tape measure, and pencil. Wear sturdy shoes. Lunch, snacks, and water are provided. The group will return to church about 3 pm.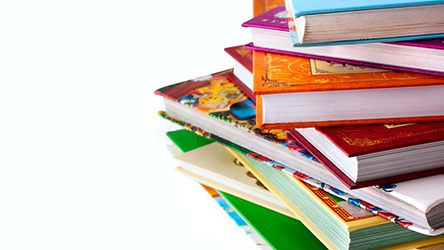 1,000 Book Challenge
It can be a challenge for students to maintain their reading proficiency over the summer, and this year it's more critical than ever to help children build the foundation of early education through reading. Help make the challenge more fun for the 1,000 students at our partner schools by funding one or more of the 1,000 new books for them to take home over the summer!
Every gift of $10 will provide one book, specially chosen by the classroom teacher, for one student.
Note: We are not accepting donated books, as the teachers are specially choosing books for their students.
Give online or send a check to FUMCR with 1,000 Book Challenge indicated.
The students at Mark Twain and Greenwood Hills Elementary Schools will be grateful!
Mother's Day Potted Plants
Sun, May 2, 9 am - 12:30 pm, Greenhouse
Beautiful potted plants, specially arranged in combinations for sun or shade by Garden Ministry members, are perfect for Mother's Day! Get one before they're gone.
Each pot will be $25, payable by cash or by check. Proceeds benefit Garden Ministry and their mission to provide fresh produce to Network of Community Ministries.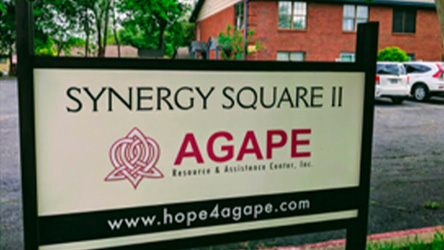 Hope4Agape
Tue, May 11, 11:30 am, via Zoom
Guest Speaker, Janet Collingsworth, founder and Executive Director of Agape Resource and Assistance Center in East Plano, will discuss homelessness in the local area through stories of women and their families, not just statistics.
Located in East Plano, Agape serves single women, single moms, and their children who are experiencing the trauma of poverty and situational homelessness (often associated with abuse and/or domestic violence). Agape provides safe, stable, transitional housing and a grace-filled safety net of support services including counseling, life and job skills, and reliable transportation for the women. For the children, Agape provides child care, child development programs, and counseling. In many cases the children have experienced the trauma of abuse in addition to the uncertainly of homelessness, leaving them feeling scared, angry, guilty, confused, alone, unworthy, and vulnerable.
Agape is intentionally two generational, focusing on transformation, long term impact, and guiding women along a vocational path.
FUMCR United Methodist Women invite you to join them for this speaker at their Spring Unit Gathering by joining via Zoom:
https://us02web.zoom.us/j/87241766322?pwd=a3daRS9ubWhvUnh1c1dFeFdjNTlUdz09
Meeting ID: 872 4176 6322
Passcode: 535556
If you have any questions about the program or attending, please contact Pam Shamblin at pamfsham@gmail.com or Amy Trigg at amyana2905@hotmail.com.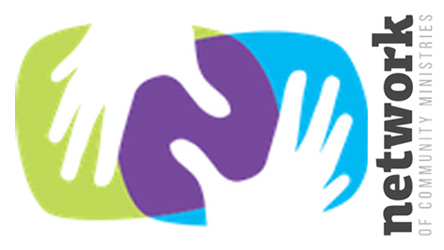 Network of Community Ministries
Network of Community Ministries is in need of compassionate and dedicated volunteers to help serve our neighbors in need.
Onsite options: Food Pantry, Clothes Closet, Food Delivery, Mobile Food Pantry, and Toyland Express.
Remote options: data entry, senior companion calls, and utility assistance.
Learn More & Sign Up to Volunteer
Network welcomes In-kind donations of regularly needed and seasonal items to help serve people in need.
Donation drop-off: Mon - Wed, 8 am - 3:45 pm; Thur, 12-7:45 pm; Sat, 9 am - 12 noon. (FUMCR volunteers receive donations at Network on Tuesdays, 1-3 pm.)
Monetary donations are always welcome.
Give via FUMCR Give directly to Network
Network of Community Ministries
741 S. Sherman St., Richardson, 75081
thenetwork.org | 972.234.8880
Mon - Thur, 8 am - 4 pm | Saturday, 9 am - 2pm