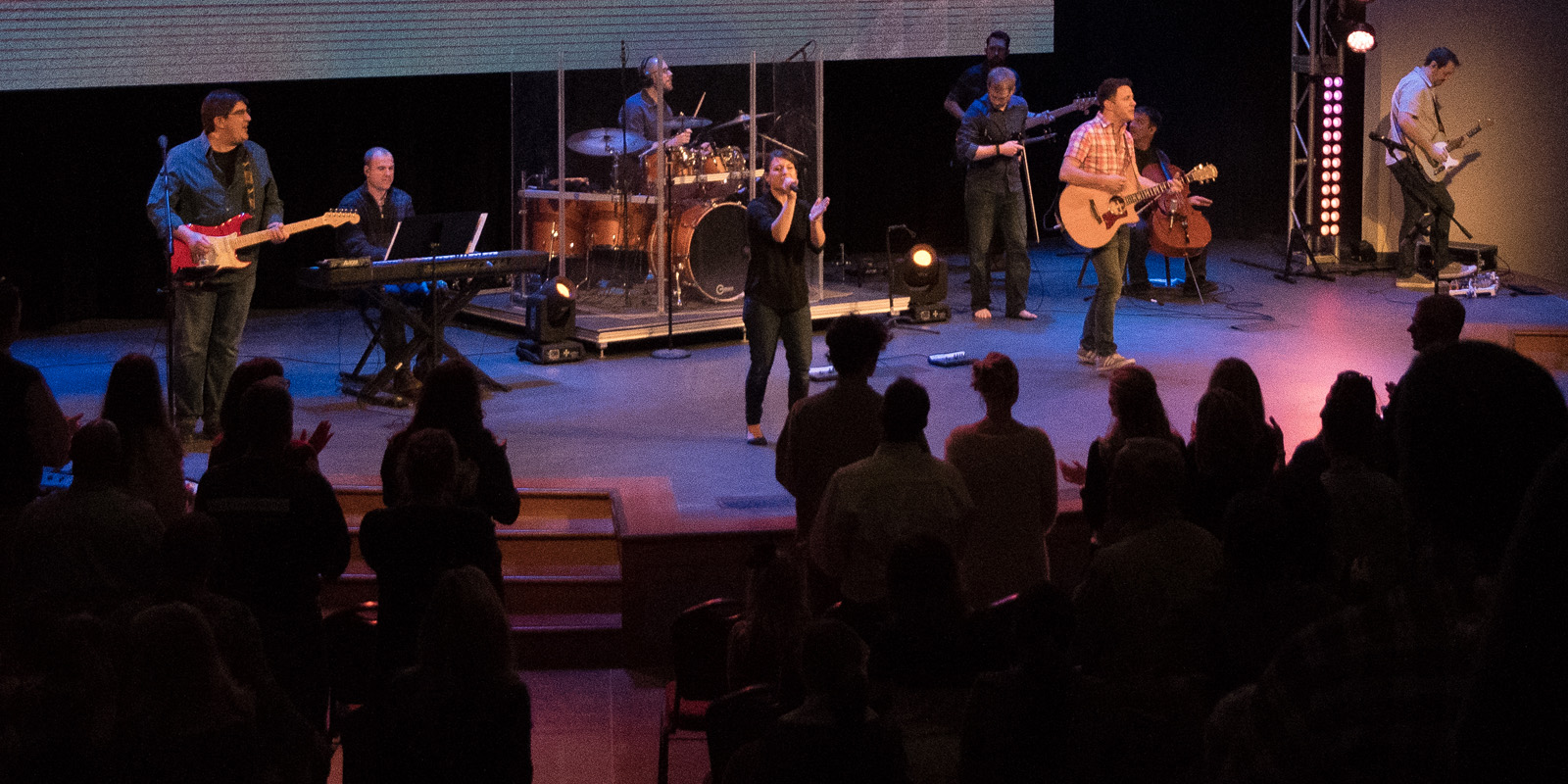 Therefore, since we are justified by faith, we have peace with God through our Lord Jesus Christ, through whom we have obtained access to this grace in which we stand… - Romans 5: 1-2
Modern Worship
Sundays • 11 am • Worship & Arts Center
Welcome! We are a community that believes everyone has access to God's grace, and we're really glad you've found us! We look forward to meeting you!
The modern worship service exists to connect people to each other and to God for the sake of our community. Our school partnerships are a great example of how we do this and something that makes us kind of unique.
We're also a little unique in how we worship God. At any given worship service, in addition to elements common to many churches like sound Biblical preaching and great modern Christian music, you might also find yourself assembling gift bags for homeless persons or texting questions for a live Q&A after our sermon. We try to infuse modern worship with participatory and occasionally unexpected elements.
Finally, you should know that we're a bit of a mess. When you hear a sermon, you may hear about our failures and hopes for how God works in our lives to bring us through the mess to be servants of Christ. We've discovered that when we're open about our messy lives it's more difficult to be preachy and judgmental, and we think that's a good thing.
Live Stream, Video Replays, Scripture Cast, "More Than Sunday" Podcast • fumcr.com/online